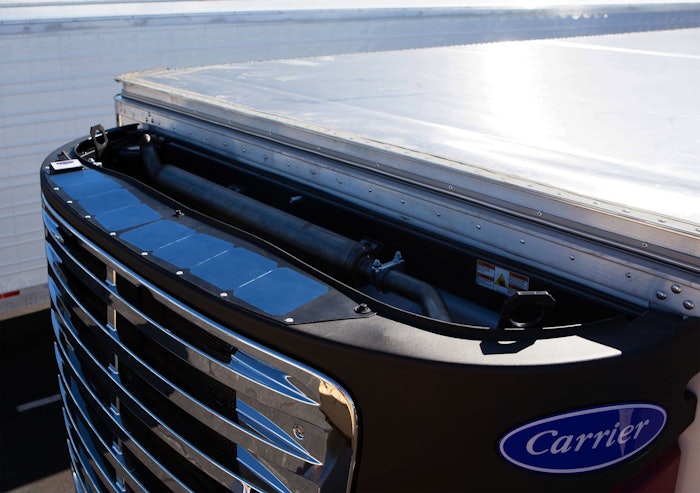 Carrier Transicold recently named W&B Service Company of Duncanville, Texas, its North America Dealer of the Year, and Marítima Dominicana (MARDOM) of Santo Domingo, Dominican Republic, its Latin America Dealer of the Year.
"This latest award was really exciting for our team," says Tracey Maynor, CEO, W&B Service Company. "Although this was for Duncanville, we see it as an achievement for everyone in the company. We couldn't win this without all of our locations working together and putting in the extra effort to provide exceptional service for our customers. Service is what it's about – it's in our name."
Located near Dallas, the Duncanville dealership is one of multiple W&B Service Company dealer operations throughout Texas, Oklahoma, Arkansas and Louisiana, all of which were also recognized with Carrier Transicold's NextLevel2 Platinum Award distinction for 2019 performance.
Additionally, the company adds two W&B Service Company employees received individual awards: Duncanville's David Valdez was named Sales Manager of the Year, and Tony Cremente of W&B Service Company's Lowell, Ark., dealership was named Parts Manager of the Year.
One of Carrier Transicold's original truck and trailer refrigeration dealerships, and today one of its largest, W&B Service Company has achieved Dealer of the Year recognition eight times in the 50 years since the Carrier Transicold dealer network was formed.
Also a multi-year winner, MARDOM's Dealer of the Year award for 2019 is its fourth in 11 years, Carrier Transicold says.
"MARDOM has developed an extraordinary organization focused on service, customer support and business performance," said Jesús Estrada, region director for Mexico and Latin America, Carrier Transicold. "Year after year, MARDOM has consistently demonstrated itself to be an outstanding performer in every aspect of its operations, and most especially customer service."
In total, Carrier Transicold says it recognized 55 dealerships and four individuals from the United States, Canada, Mexico, Central America and the Caribbean with 95 awards for achievements in customer satisfaction, growth, business investment and service proficiency. Among those awards, CNR Refrigeration of Hempstead, N.Y., was recognized with the prestigious Extra Mile award for exemplary customer service.
Other individual recognition included: North America Service Manager of the Year, which went to Charlie Brock, Sunbelt Transport Refrigeration, Tampa, Fla., and Latin America Service Manager of the Year, Patricia Ramos Gil, Refrigeración Especializada para el Transporte de Occidente, Tlaquepaque, Mexico.