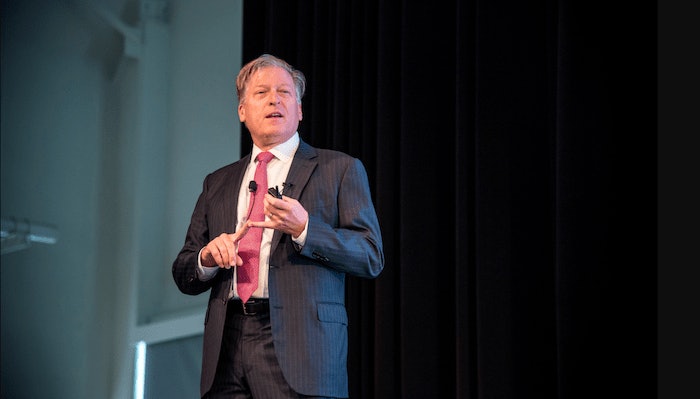 The U.S. economy is recovering from the early-year pandemic-driven shutdowns, but on a K-shaped trajectory, rather than the earlier speculated V, U or L-like paths, according to ACT Research's most recent State of the Industry: NA Classes 5-8 Report.
What this means is that a large swath of the economy has enjoyed something approximating a V-shaped recovery, even as major economic segments remain mired on an L-shaped trajectory, the report states.
"Fortunately for freight economy, the pattern has been more V-shaped. Demand for goods, both durable and nondurable, began to surge in May, as consumers stopped spending on experiences," says Kenny Vieth, ACT Research president and senior analyst.
"From January to July, consumer spending on services fell 9.7 percent, while during the same period durable goods spending was up 10.5 percent and nondurable expenditures rose 4.2 percent," Vieth says.
"The rebound in carriers' fortunes has been a positive for the front-end of the demand spectrum. Supported by strong U.S. tractor demand, Class 8 net orders remained healthy in August, up nearly 74 percent from year-ago levels," he says. "Medium-duty vehicle sales also are benefiting from the consumption audible toward goods and away from services, with August's North American Classes 5-7 net orders up 10 percent from July and down just 2 percent on a year-over-year basis."
ACT's State of the Industry: NA Classes 5-8 report provides a monthly look at the current production, sales, and general state of the on-road heavy and medium duty commercial vehicle markets in North America.