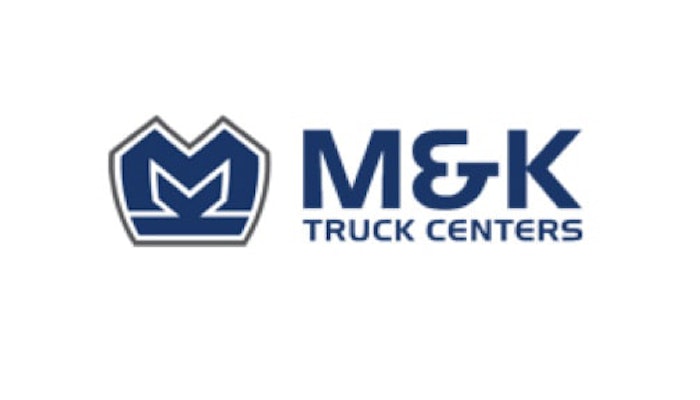 Arson is suspected as the cause of a fire that damaged nearly 20 trucks and more than $1 million in property at a M&K Truck Centers facility in Indianapolis last week, reports the Indy Star.
According to the news outlet the fire began at approximately 3:30 a.m. last Thursday. When firefighters arrived, heavy smoke and flames were already visible from the facility. Nearly 20 trucks caught fire in the blaze and 12 were declared a total loss, the Indianapolis Fire Department reports.
The Indy Star says the fire was the fourth ruled as suspected arson in two days in the area.
"We are grateful that firefighters arrived on the scene within minutes and that no one was injured," the dealer said in a statement. "M&K Truck Centers and our customers have suffered significant loss of property including 12 commercial vehicles that are a total loss and seven others that sustained significant damage. We are working with the authorities to find the people responsible for this crime."
The dealership says anyone with information about this incident should call Crime Stoppers of Central Indiana at 317-262-8477 or (TIPS). Citizens can also download the mobile P3tips app to submit a mobile tip, or submit a web tip at www.CrimeTips.org. Anyone offering a tip will remain anonymous and may be eligible for a cash reward of up to $1,000 if the information leads to a felony arrest.
In addition to the Crime Stoppers reward, M&K Truck Centers says it is offering a $30,000 reward for information that leads to a felony arrest for this crime of arson. Only tips submitted directly and anonymously to Crime Stoppers are eligible for these cash rewards.
"It is devastating that this intentional ARSON occurred on our property today. We sincerely appreciate the rapid response of the Indianapolis Fire Department and that firefighters were able to get the fire under control quickly," says Ryan Fultz, general manager, M&K Truck Centers, Indianapolis.