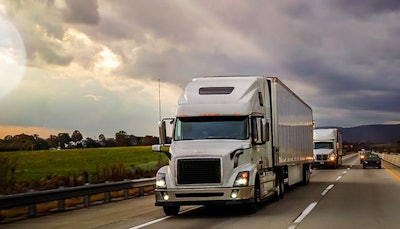 Commercial vehicle production in 2020 is expected to decline by 40 percent over last year and a more gradual increase in the next few years is expected versus a sharp increase in 2021 or 2022, according to data from Power Systems Research (PSR) presented during Heavy Duty Manufacturers Association's (HDMA) recent webinar.
"Heavy truck demand has increased as overall freight demand has improved. Most of the orders are for replacement trucks among the larger fleets. The smaller fleets are remaining on the sidelines [because uncertainty] still continues," says Chris Fisher, PSR senior commercial vehicle analyst.
Fisher pointed out additional factors affecting the industry in North America:
Heavy truck demand improved during the third quarter.
Freight tonnage continues to be uneven.
Strong consumer tonnage and weaker industrial and energy tonnage.
Relatively strong tonnage for grocery delivery and a weaker demand for commercial food service.
Fisher adds, "In order to retain drivers, and this has been going on for a while, the fleets have been transitioning focus on more regional haul as opposed to long haul. Truck drivers don't want to live on the road. E-commerce has helped facilitate this trend by distributing inventory to a wider range of locations."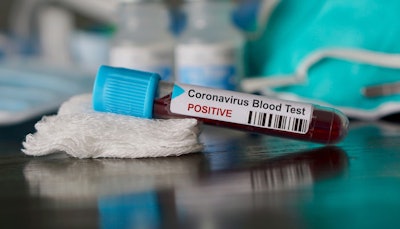 The webinar introduced COVID-19-related benchmarks based on HDMA's Pulse Survey results from its members.
"While the infection rate within individual companies vary, this will also allow us to see a trend and, therefore, the health of the supplier portion of the commercial vehicle supply chain. For this past month versus the same time last month, there is a lot of daily variation but when we smooth it to a rolling average for the nation, the trend is for slightly increasing rates of infection," says Richard Anderson, HDMA director, Market Research & Analysis.
The survey also addressed what steps have been taken by companies to reduce the number of absentee staff.
The top four responses are as follows: Nearly 60 percent of companies offer on-site health screening, 52 percent offer additional time off for care of family, 38 percent of respondents reported additional time off for childcare and 24 percent offer attendance-based bonuses.
In addition, suppliers are offering vacation buyback programs, increased recognition and communication of attendance. "The term 'soft support' was a term used for things like awards and luncheons and some of them have resorted to increasing overall staff headcount to compensate for losses in staff from absentees," Anderson says.