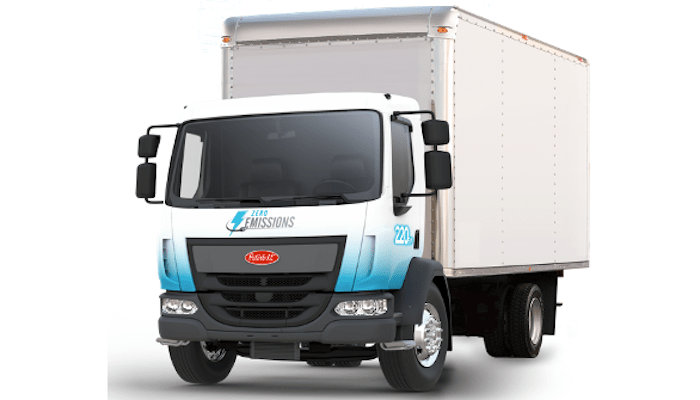 Paccar reported strong revenues and net income for the third quarter, ended Sept. 30, 2020.
"Paccar's third quarter results reflect rebounding global truck production and aftermarket parts revenue. I am very proud of our outstanding employees who delivered these results while employing the highest commitment to health and safety at all Paccar facilities," says CEO Preston Feight.
Paccar achieved net income of $385.5 million in the third quarter of this year, compared with $607.9 million earned in the same period last year. Third quarter revenues were $4.94 billion, compared with $6.37 billion reported in the third quarter of 2019.
Paccar's truck deliveries doubled in the third quarter compared with the second quarter of this year. Paccar Parts' excellent aftermarket sales and profits surpassed the strong results in the third quarter of 2019. Paccar Financial Services achieved robust new financing business and sold a record number of used trucks, the company says. Peterbilt, Kenworth and DAF announced production availability of their battery electric trucks.
Paccar is increasing its estimate of U.S. and Canada Class 8 truck industry retail sales to a range of 190,000-210,000 vehicles in 2020. Class 8 truck industry retail sales for 2021 are estimated to be in a range of 210,000-250,000 vehicles.
"U.S. economic growth is being led by manufacturing, housing starts, automotive production and consumer spending," says Darrin Siver, Paccar senior vice president. "U.S. and Canada Class 8 truck industry orders through September were 18 percent higher than in the same period last year."
Paccar Parts achieved pre-tax profit of $210.2 million in the third quarter of 2020, compared with $207.4 million earned in the third quarter of 2019. Third quarter 2020 revenues were $1.02 billion, compared with the $1.0 billion achieved in the third quarter last year.
"Third quarter parts sales and profits benefited from a stronger economy, increased vehicle utilization and the growth of our e-commerce platform," says David Danforth, Paccar vice president and Paccar Parts general manager.
Kenworth K270E and T680E, Peterbilt models 579EV, 220EV and 520EV, and DAF CF Electric zero emissions trucks are now available for customers to order and will be produced next year. "Paccar is an innovation leader in zero emissions battery electric and hydrogen fuel cell trucks," says Kyle Quinn, Paccar chief technology officer.
In addition, Paccar is providing charging infrastructure solutions for customers who purchase battery electric Kenworth and Peterbilt trucks in the United States and Canada. Kenworth and Peterbilt customers and dealers are able to order electric chargers from Paccar Parts. Paccar Financial offers flexible financing options and PacLease bundles the cost of charging systems with full service lease offerings, the company says.
For more Paccar earnings information, CLICK HERE.