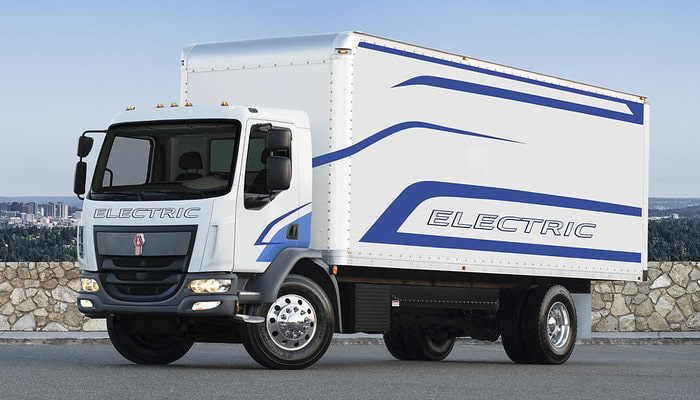 The new Kenworth K270E Class 6 and K370E Class 7 battery-electric vehicles are eligible for a $95,000 voucher incentive to qualifying California purchasers from the California Air Resources Board (CARB). Peterbilt made a similar announcement earlier in the week.
The financial incentive is offered through the CARB Hybrid and Zero-Emission Truck and Bus Voucher Incentive Project (HVIP). HVIP is part of California Climate Investments, a statewide initiative that puts billions of cap-and-trade dollars to work reducing greenhouse gas emissions, strengthening the economy and improving public health and the environment — particularly in disadvantaged communities. The opening for new voucher incentive requests is anticipated to begin in early 2021.
"Zero-emission electric trucks are no longer a thing of the future. We thank the State of California and CARB for providing these important dollars to help support and encourage Kenworth medium-duty truck customers in the state to purchase the new Kenworth K270E and K370E models," says Laura Bloch, Kenworth assistant general manager, sales and marketing.
Kenworth recently announced the K270E and K370E battery-electric vehicles are available for order from Kenworth dealers in the United States and Canada.
The Kenworth battery-electric vehicles offer two direct-drive motors rated at 355 hp and 469 hp, depending on application. The electric powertrain is available with high-density battery packs of 141kWh and 282kWh that deliver up to 100 and 200-mile range, respectively.
The new models utilize a DC fast-charging system capable of fast recharge in as quick as one-hour, which make the Kenworth K270E and K370E cabovers ideal for local pickup and delivery, as well as short regional haul operations. End-of-shift and overnight AC charging also is offered, the company says.
The K270E and K370E received both CARB and EPA certification earlier this year.
To receive a voucher, vehicle purchasers and participating dealers must meet all applicable project requirements identified in the HVIP Implementation Manual.