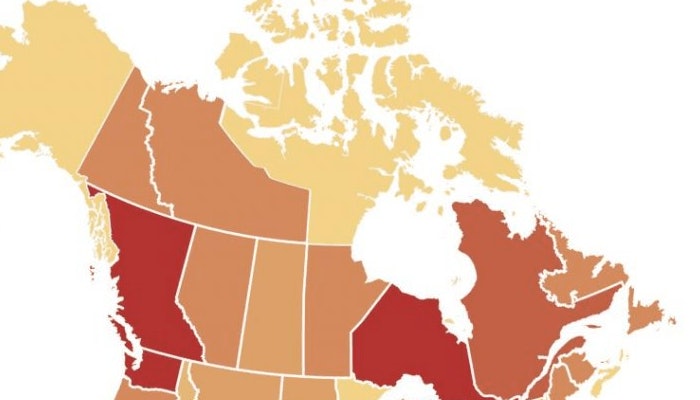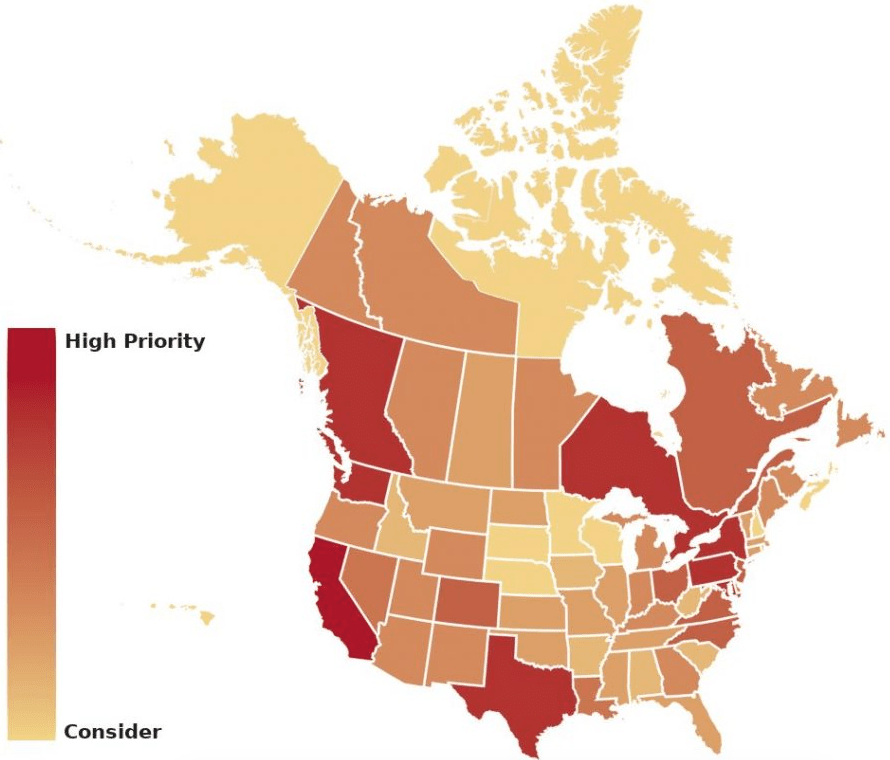 The North American Council for Freight Efficiency (NACFE) just released an update to its report, High Potential Regions for Electric Truck Deployments.
The revised version of the report now includes information on regions in Canada that make sense for electric truck deployment.
NACFE used the same three-part framework, looking at technology, need and support, from the original report to perform its analysis and find the hot spots for electrification in Canada. The updated regions list now includes the following areas:
Northern California
Southern California
Texas Triangle
Cascadia (stretching from Portland, Ore., through Seattle and into Vancouver, Canada), Colorado Front Range
Northeast U.S.
Greater Toronto Area
Greater Montreal
The other key findings and recommendations from the original report are still valid. However, NACFE added a new tech appendix and a new data analysis spreadsheet.
To view the report, the new tech appendix and the new data analysis spreadsheet, CLICK HERE.