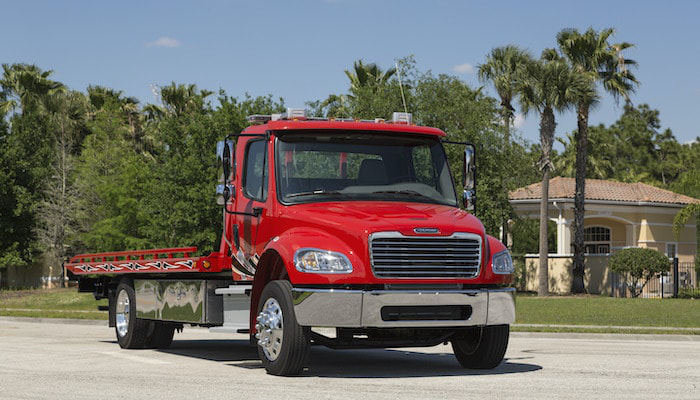 Daimler Trucks North America's (DTNA) Mount Holly truck manufacturing plant in North Carolina, recently marked two milestones, its 41st anniversary and the production of its 700,000th truck.
The truck, an M2 106 extended cab, was presented to Miller Industries. Miller Industries is a leading manufacturer of towing and recovery equipment based in Ooltewah, Tenn., and has been a Freightliner customer for more than 24 years.
Did you miss our 2020 virtual Successful Dealer Award event?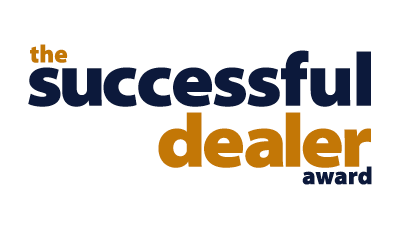 That's okay! We archived it! If you'd still like to know more about this year's finalists and what makes them tick, you can access a recording of our recent Successful Dealer Award presentation here. Sponsored by Interstate Billing, National Truck Protection, Premium 2000 and TopMark Funding.
DTNA works closely the engineering and manufacturing teams at Miller Industries on chassis specifications to meet their needs and make body upfit seamless. For example, air tanks are located to spec on the chassis to eliminate any interference with body equipment, and clear electrical interfaces are provided for the PTO and lighting to reduce assembly time.
Guests of honor at the milestone celebration from Miller Industries included: Will Miller, president and CEO; Vince Tiano, vice president of sales; Kipp Felice, vice president of marketing and business solutions; Billy Drane, director of heavy duty equipment; and Greg Newman, salesman at Allied Freightliner-Western Star.
"We appreciate the continued support of our customers, suppliers and employees, all of whom have contributed to our 41 years of success," says Craig Redshaw, general manager, Mount Holly truck manufacturing plant. "Our team will continue its unwavering commitment to delivering exceptional quality and service to our customers."
More than 800 employees at the Mount Holly Truck Manufacturing plant produce the M2 106, as well as Freightliner's line of severe duty truck models, DTNA says.