Penske Truck Leasing says its Sell2Lease program offers an easy way for businesses to get out of existing trucks and into new, top-of-the-line leased vehicles from Penske. The company says the program offers truck fleets a way to free up capital, make money and eliminate complexity ahead of 2021
"With Penske's Sell2Lease program, it's easy to make the move to leasing. We buy your used trucks — no exceptions," says Jim Lager, senior vice president of sales, Penske Truck Leasing.
"This program gives truck fleets the opportunity to take advantage of the benefits of leasing with Penske, like custom specs, comprehensive preventive maintenance, 24/7 roadside assistance, quick access to rental trucks at preferred rates, vehicle licensing, permits, tax reporting and regulatory compliance," Lager says.
Did you miss our 2020 virtual Successful Dealer Award event?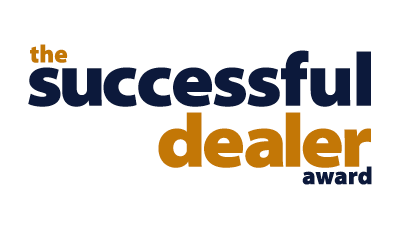 That's okay! We archived it! If you'd still like to know more about this year's finalists and what makes them tick, you can access a recording of our recent Successful Dealer Award presentation here. Sponsored by Interstate Billing, National Truck Protection, Premium 2000 and TopMark Funding.
In addition, the Sell2Lease Program provides:
Financial flexibility: Selling an existing fleet eliminates carrying costs, which frees up capital for the business.
A guaranteed sale: No matter a fleet's age or condition, Penske will buy the vehicles, eliminating the difficulty of selling.
A fair and competitive offer: Penske will present a fair and competitive offer that makes sense for the business.
A quick and simple transaction: Penske provides valuation of the vehicles within one business day and will handle all of the paperwork throughout the sales process.
Cost saving: Without additional expenses, such as advertising the vehicle or refurbishing it prior to sale, saving money, time and the hassle of trying to sell them.