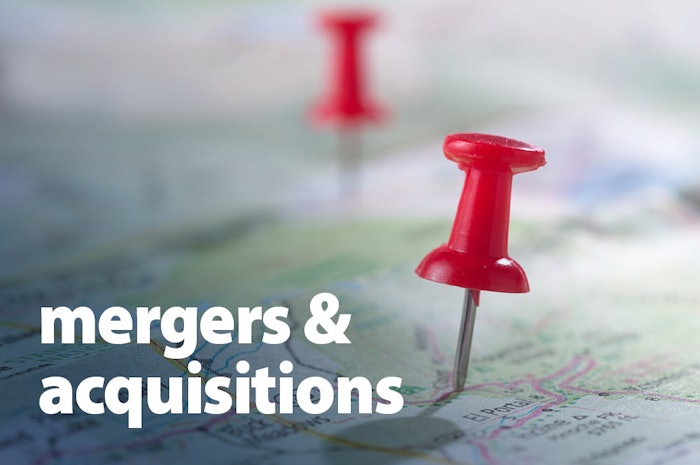 After a seemingly endless number of transactions occurred in the dealer, aftermarket and supplier channels in November, the last month has been relatively slow for mergers and acquisitions in the trucking industry.
Dealers, distributors and custom manufacturers were more active than the industry's major suppliers and OEMs. Here's a helpful recap of this month's transactions.
Market expansion opportunities drive growth
North American truck equipment, upfitter and trailer provider ATW kicked off the month's news when it announced its purchase of custom truck body manufacturer Dakota Bodies. The acquisition marked an expansion of the ATW Truck Equipment business unit, adding to its quickly growing flat bed and service body manufacturing capabilities, the company said
The dealer market's first acquisition followed that same day, as Pace Transportation Services announced the asset purchase of Lakeshore Utility Trailer. The acquisition expanded the Pace network, adding locations in Detroit and Sterling Heights, Mich., and Toledo, Ohio, which Pace President and COO Steve Schneider would help the company  "improve our flexibility to manage our sales and leasing fleet more efficiently between all Pace locations."
Also announced on Dec. 4 (what an oddly busy day in an otherwise slow month), was ULT Powertrain's purchase of an equity stake in Capital Gear Ltd. The two companies said the transaction creates a strategic alliance that will enable both operations to use their combined teams, facilities, inventory and equipment to improve their customer service. The companies will continue to operate individually.
Another dealer acquisition announced this month was TLG Peterbilt's acquisition of Piedmont Peterbilt in Greensboro, N.C. The purchased expanded TLG's footprint to four locations in North Carolina and 23 overall. "With each Peterbilt location we gain, TLG is able to better serve customers with our industry-leading support and first-class service," said Glenn Larson, TLG president and CEO.
Maybe the busiest company in the dealer channel this month was The Pete Store. The company opened a new store for its second consecutive month while also acquiring Palm Peterbilt Truck Centers, a dealer group with six locations in South Florida. "South Florida is a market with tremendous long-term potential and an important addition to our network of locations on the East Coast," said CEO John Arscott, The Pete Store.
Suppliers weren't as busy
The only acquisition of note by the OEM and supplier channel in December came from Nikola Motor Company, which deepened its partnership with General Motors when announced the signing of a non-binding Memorandum of Understanding (MOU) for a global supply agreement related to the integration of GM's Hydrotec fuel-cell system into Nikola's commercial semi-trucks. Nikola said the agreement supersedes and replaces the transaction previously announced between the companies in September.