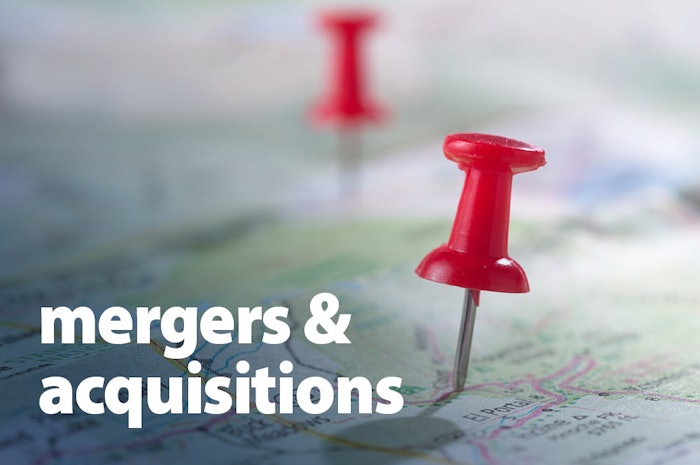 The last few months have been ripe with mergers and acquisitions in the heavy-duty dealer, independent aftermarket and supplier space. It seems like every couple days a store is changing hands; a company is entering or expanding into a new territory while another decides its time to exit the business.
If you missed all the news as its happened, here's a helpful recap on what's been going on these last few months.
Service drives growth in dealer, independent aftermarket sector
It was nearly two months ago that FleetPride announced it acquired the assets of TransAm Truck and Trailer Parts of Rockford, Ill. The acquisition brought FleetPride into a new market and boosted its total number of locations in Illinois to 11.
A few days after that previous Trucks, Parts, Service Distributor of the Year winner (and 2020 finalist) Point Spring & Driveshaft made news, acquiring Sells Truck & Trailer Parts in Sarver, Pa. The company said the location strengthened its position in the area with new and existing customers.
Truck dealer Summit Truck Group was next to announce an expansion, reporting on Oct. 7, that it had acquired Williams Service in Florence, Kan., to become a parts and service subcontractor for Summit Truck Group.
The next acquisition in the service channel came from a new entrant, LubeZone, which entered the heavy-duty truck service sector with its acquisition of All Star Truck Repair in Houston.
Then there was JX Truck Center. The Midwestern dealer group increased its coverage in the Chicagoland market with the acquisition of a JX Leasing Center in Hickory Hills, Ill.
November has been equally busy in the parts and service space. Dickinson Fleet Services was the first newsmaker, continuing its rapid growth trajectory with the acquisition of Interstate Truck Center of Kansas City, Mo.
This year's Successful Dealer Award winner Advantage Truck Group also expanded this month, acquiring Freightliner of New Hampshire and its full-service dealerships in Lebanon and Londonderry.
The next acquisition in the dealer space was CSM Companies, which leapt into the southeastern U.S. market with the acquisition of three stores in Florida. The company's other locations are in Wisconsin, Michigan, Nebraska and Texas.
And we can't forget Reading Truck Group. The upfitter and truck body builder also expanded into Florida through the acquisition of Rayside Truck & Trailer in West Palm Beach.
Manufacturers were busy, too
The big move in the supplier space came from the OEM community, where Navistar's run of independence came to an end with its acquisition by Traton Group — Volkswagen's commercial truck business. The $3.7 billion buyout didn't come out of nowhere, as Traton has held a 16.8 percent stake in Navistar since 2016.
Another big change in the supplier segment came from Bendix Commercial Vehicle Solutions, which completed its acquisition of Bendix Spicer Foundation Brake from Dana Inc. The two companies had run the joint venture together since 2004, which combined the air disc brake, slack adjuster and actuator business units from Bendix with the foundation drum brake business from Dana.
BorgWarner also completed its acquisition of Delphi Technologies, a move that first hit the newswire in January. BorgWarner says the move was expected to strengthen its electronics and power electronics products, capabilities and scale, creating a leader in electrified propulsion systems that BorgWarner believes is well-positioned to take advantage of future propulsion migration, according to an announcement.
Also getting in on the expansion fun was Hendrickson, which capitalized on the shedding of business units by STEMCO's EnPro Industries to acquire the Motor Wheel brake drum and Crewson slack adjuster business segments. Hendrickson says The CentriFuse and Crewson brand names will be kept, while Motor Wheel will operate as a Hendrickson company.
Shyft Group, formerly Spartan Motors, also continued its growth with the acquisition of F3 MFG, an aluminum truck body and accessory manufacturer. F3 will join the Shyft Specialty Vehicles business unit.
Then there was Volvo Group and Isuzu, who formed a strategic alliance that included UD Trucks moving from Volvo to Isuzu. The companies said the partnership will leverage the parties' complementary areas of expertise within both well-known and new technologies and creating a larger volume base to support investments for world-class technology.
And if that wasn't enough, Volvo followed its Isuzu announcement three days later with the announcement of a joint venture with Daimler Truck AG to develop, produce and commercialize fuel-cell systems for use in heavy-duty trucks.
The final sale of the month was another EnPro Industries move, as the company sold its Goodyear Air Springs business to Turnspire Capital Partners. The air springs acquisition is the first acquisition for Infinity Engineered Products, a new platform formed by Turnspire.