Advantage Truck Group (ATG) has completed the acquisition of the Freightliner Trucks franchise of Freightliner of New Hampshire and its full-service dealerships in Lebanon and Londonderry.
The Lebanon operation will continue in place on Heater Road, Lebanon, and the Londonderry operation has been moved to 222 Frontage Road, Manchester. This acquisition enables Advantage Truck Group and its partner, McDevitt Trucks Inc., to provide fully-authorized service to Freightliner and Western Star owners throughout the entire state of New Hampshire from its four strategic locations in Manchester, Lancaster, Seabrook, and Lebanon. This consolidation brings customers more than 75 years of business experience within the heavy-duty truck market.
Looking for insights into your customer's decisions?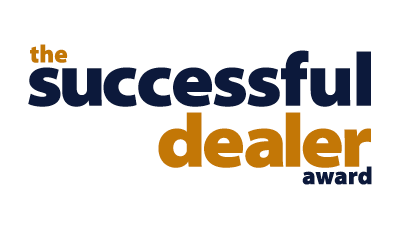 Then you need to register for our virtual Successful Dealer award presentation event on Nov. 19, where Al Barner of Fleet Advantage will share his knowledge about how today's commercial carriers assess their equipment needs — and their dealer partners. Sponsored by Interstate Billing, National Truck Protection, Premium 2000 and TopMark Funding.
"We are excited to add two, dedicated Freightliner service locations in New Hampshire as part of our ongoing commitment to provide exceptional support for our customers," says Kevin Holmes, president and CEO, ATG.
"We welcome Freightliner of New Hampshire employees to our dealer network and know that together we will work tirelessly to deliver a consistent service experience throughout the region."
The ATG service and support network includes a program that brings factory-authorized technicians to customer sites to perform warrantied repair work, on-call emergency roadside assistance 24/7/365 and access to the largest parts network in New England supported by a fleet of 30 vehicles that provide daily delivery service, the company says.
Through this acquisition, ATG says Freightliner Trucks' customers will benefit from the same professional and consistent care that New Hampshire's Western Star owners have enjoyed since 1995, all delivered by certified technicians, parts professionals and trained sales teams. ATG will provide seamless billing services to enhance support for customers that travel within its dealer network.
The acquisition also expands access to service, parts and support for customers traveling across New Hampshire, and furthers ATG's vision to establish a service network to support heavy-duty truck customers on every major route in New England, the company says.
Both facilities in Manchester and Lebanon are fully operational and customers are welcome to call or visit for immediate service in all departments, ATG adds.