Ever since he was a kid detailing cars in his driveway, Kevin Holmes has been focused on providing value. He says back then he wanted to do a good job for a fair price because he wanted to open a business someday and he knew the best way to make that a reality was through quality service.
That focus led him to invest his life savings in 1984 to expand his detailing operation into a service shop where, as a self-taught technician, he cultivated and expanded a customer base. It was that same focus that led him to move the shop two years later when his customers' needs expanded into heavy trucks and he outgrew his first facility.
Looking for insights into your customer's decisions?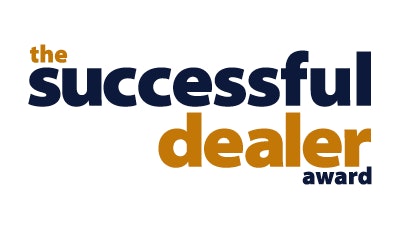 Then you need to register for our virtual Successful Dealer award presentation event on Nov. 19, where Al Barner of Fleet Advantage will share his knowledge about how today's commercial carriers assess their equipment needs — and their dealer partners. Sponsored by Interstate Billing, National Truck Protection and Premium 2000.
Holmes says he didn't want to turn anyone away and didn't want to let anyone down. He wanted his business to remain a service his customers could rely on. More than three decades later, Holmes is proud to say some of those first customers still rely on his business — but it's not just him anymore.
The repair shop Holmes founded in 1984 has evolved to become Advantage Truck Group (ATG), a six-location dealer group across Massachusetts, Vermont and New Hampshire that employs more than 250 people and, for the first time this year, is a finalist for the Successful Dealer Award.
"One quote I like that's always stuck with me is 'There are no spare customers,'" says Holmes, president and CEO. "In the early days when we were trying to survive we would offer every service we could to attract customers. We wanted them to know we could, and would, do everything for them."
Difficult as that was at the time, Holmes says the tactic paid off. Within a few years of opening his heavy truck service center he caught the eye of Freightliner, which took his business on first as a parts and service dealer before adding truck sales not long after.
ATG now stands as one of the largest Daimler Trucks North America dealer groups in the Northeast. In addition to Freightliner and Western Star trucks, ATG also offers parts, service, full-service leasing and rental, towing, body shop and collision repairs and on-site and mobile maintenance. Equipment sales have been key to expanding the company's footprint, but Holmes says ATG's service DNA remains evident in expansive complementary services.
"We try to take the challenges of maintaining trucks out of the hands of the customer as much as we can," he says. "We want to make their lives as simple as possible."
Holmes credits ATG's entire team for buying into the company's culture to provide such exhaustive customer service, particularly this year as ATG, like all dealers, has been forced to fight the coronavirus.
"Our people have been on the front lines. They've made the choice to keeping coming in here every day to take care of our customers and keep America rolling and that means so much to me," says Holmes. "That's what this [Successful Dealer Award] nomination is all about. It's not about me. It's about what they've done."
And ATG's commitment to its area of operation isn't just visible in the effort it puts into its customer base. ATG is extremely charitable, donating time and financial assistance to more than a dozen organizations.
In 2012, the company launched Haulin' 4 Hunger, which provides thousands of fresh meals to local communities that lack consistent access to food. The program has helped feed more than 16,000 people since its inception, and this year was it expanded to also accept non-perishable food donations across the ATG network that will be donated to families in need.
These efforts haven't slowed during the coronavirus pandemic either. ATG partnered with a local hockey club in the spring to support Food for Frontliners, a program that provided food and restaurant gift cards to food pantries and healthcare facilities battling the crisis.
Holmes says many of the company's charitable efforts are suggested by employees who understand the importance of community involvement as part of ATG's culture.
"We try to support need-based programs," he says. "We want to be able to positively impact people's lives and know those organizations offer a true community benefit."