Advantage Truck Group (ATG) was named the winner of the 2020 Successful Dealer Award during a virtual award presentation Thursday.
Now in its eighth year, the Successful Dealer Award was created by Randall-Reilly and Trucks, Parts, Service sister publication Successful Dealer to honor elite medium- and heavy-duty truck dealers for their incredible commitment to their customers, the trucking industry at large and the communities in which they serve.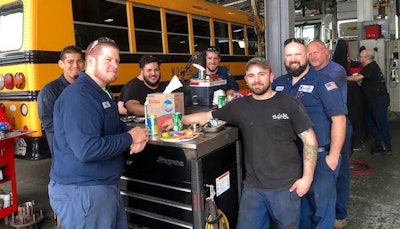 Successful Dealer Award winners aren't just top performing truck dealers; they also serve as stewards of the trucking industry — helpful, consistently reliable partners to their customer base that help keep trucks on the road, freight on the move and the North American economy afloat.
During this calendar year, when so much of the world has been thrown upside down by COVID-19, Advantage Truck Group and all of this year's Successful Dealer Award finalists have consistently demonstrated a willingness to go above and beyond customer service norms and keep one of America's most essential industries humming.
ATG President, CEO and co-founder Kevin Holmes says a focus on top-flight customer service has been a priority for him since he founded his business, first as an auto detail and service shop, in 1984. But as the company has grown and evolved to become one of the largest Daimler Trucks North America (DTNA) dealer groups in the Northeast, Holmes says he and ATG co-founder Kevin McDevitt can no longer take credit for the incredibly receptive customer-driven operation it has become.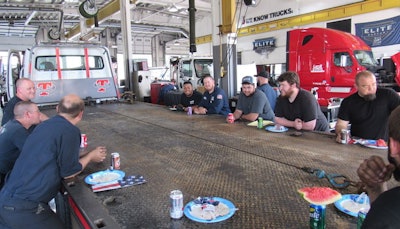 Winning the Successful Dealer Award is an honor, but it's one Holmes says he must share and attribute to the entire ATG team.
"Our employees are the most important piece of this business. Without them we don't have anything," he says. "To win this award, it would be an honor for me to say to my people that 'This award is yours. You have earned this.'"
Efforts made by ATG before and during the current COVID-19 crisis helped the company garner this year's dealer award against incredibly stiff competition. Other 2020 award finalists included Allstate Peterbilt, HK Truck Center, Housby and West Michigan International/K&R Truck Sales. The 2020 Successful Dealer Award is sponsored by Interstate Billing Service, National Truck Protection, Premium 2000 and TopMark Funding.
The Advantage Truck Group name was first introduced in 2018 when Holmes' Tri-State Truck Centers merged with McDevitt Trucks and Patriot Freightliner and Western Star. Holmes says doubling the size of the business at that time was a challenge, but thanks to consistent employee buy-in and the strong internal cultures of both operations, it didn't take long for ATG to establish itself as a cohesive dealer powerhouse in the Northeast. And until COVID-19 hit, ATG had spent most of 2019 and 2020 canvassing its market area, cultivating relationships with current and potential customers and displaying the comprehensive services offered across the company's six locations in Massachusetts, New Hampshire and Vermont.
Holmes says ATG works hard to make sure its services are second to none.
"We never stop looking for ways to differentiate ourselves," he says. "We are regularly asking ourselves what we can do that will make us unique. We never want to be complacent."
ATG's Shrewsbury, Mass., headquarters location was a pilot dealership for DTNA's Elite Support program when it was launched last decade and in the years since ATG has adopted a corporate continuous improvement strategy to ensure its facilities continue to meet and exceed Elite Support expectations.
The Shrewsbury facility also features a multi-room training center that enables the company to conduct virtual and in-person soft skills and product/technical training. Holmes says training is a foundational tenet of the ATG go-to-market strategy.
"The days of looking for a guy off the street with experience, those have mostly passed," says Holmes. "We grow our people. All of our managers have grown internally within the company."
Then there's the focus on customer relationships. Holmes says COVID-19 has forced the company to change how it interacts with its community but it hasn't stopped the dealer group from remaining engaged. He says the company's customer-facing employees have transitioned their sales practices to rely more on phone, email and virtual communication, which, while frustrating for all involved, has ensured ATG customers are able to continue moving essential freight during difficult times.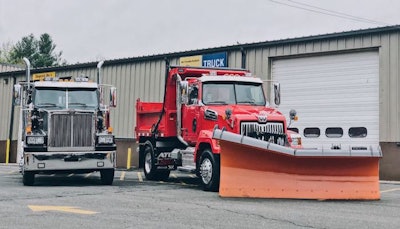 "Our people have been on the front lines. They've made the choice to keeping coming in here every day to take care of our customers and keep America rolling," Holmes says.
And with the recent acquisition of two facilities in New Hampshire and another Massachusetts facility set to arrive in 2021, ATG's ability to keep its customers rolling will only continue to increase.
"We want to provide our customer every opportunity we can to serve them, not inconvenience them," says Holmes. "We want our customers to know they can dial one number and they will always get what they need."