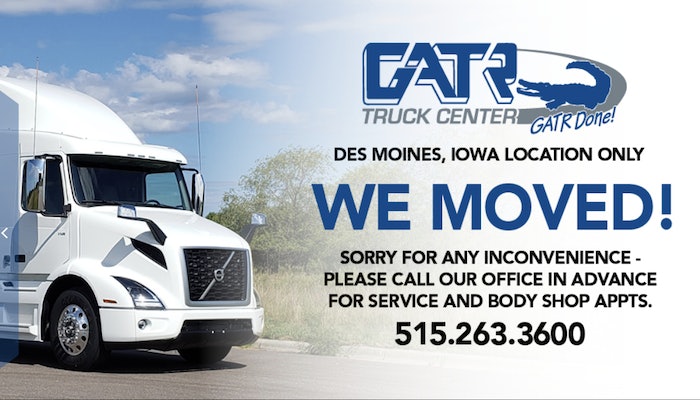 GATR Truck Center announced this week a new facility in Waukee, Iowa, a suburb of Des Moines.
The property at 3277 Ute Ave., in Waukee was acquired by the company in November. The company moved from its previous Des Moines location due to the additional space available in Waukee.
"This is a great opportunity for both our staff and company," says Bob Neitzke, owner. GATR Truck Center. "We will be able to take care of and service our customers better, all at this one location. We have 21 service stalls, 16 body shop stalls and 13 offices with 20 acres for future expansion!"
Established in 1962 in Sauk Rapids, Minnesota, GATR began as GRILE Auto & Truck Repair. Over the years, the company has evolved and expanded adding stores in Cedar Rapids, Iowa; Des Moines, Iowa; Elk River, Minnesota; and Waterloo, Iowa.  GATR carries Volvo trucks, Mack trucks, Hino, Kalmar, ARI Big Bunk and Hyundai Translead brands.