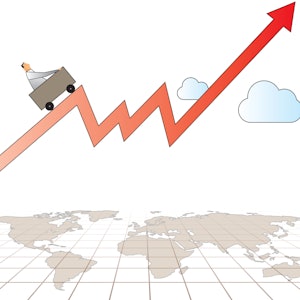 The global light commercial vehicle market was pegged at $463 billion in 2020, according to a report by Allied Market Research. The market is projected to garner $786.5 billion by 2030, manifesting a CAGR of 5.3 percent from 2021 to 2030. The report offers an extensive analysis of changing market trends, top investment pockets, value chain, key segments and competitive landscape.
Development of industrial activities, advancements in the automotive industry and growth in e-commerce industry fuel the global light commercial vehicle (LCV) market. On the other hand, stringent emission norms hinder the market growth. Moreover, rise in government initiatives for promotion of e-mobility and surge in demand for electric LCVs from the logistics sector are projected to open lucrative opportunities in the future.
The study addresses COVID-19's effect on the market.
The outbreak of COVID-19 pandemic led to flight cancellations, travel bans and quarantines, which disrupted the supply chain and halted logistics activities across the world. As a consequence of the COVID-19 outbreak, countries were left with no choice but to temporarily suspend their trading activities, which adversely impacted the supply of goods, disrupted the supply chain. However, the nations have entered the unlock phase with vaccinations drives on board. With this drift on, the market is expected to recoup soon, according to the report.
The global light commercial vehicle (LCV) market report is segmented into vehicle type, propulsion type, application and region. Based on vehicle type, the pick-up trucks segment dominated with the largest share in 2020, holding for more than four-fifths of the global LCV market. However, the light truck segment is expected to cite the highest CAGR of 5.6 percent during the forecast period. 
Based on propulsion type, the ICE segment held the highest market share in terms of revenue, accounting for nearly four-fifths of the global light commercial vehicle (LCV) market. Conversely, the electric and hybrid segment is estimated to exhibit the highest CAGR of 10.7 percent during the forecast period.