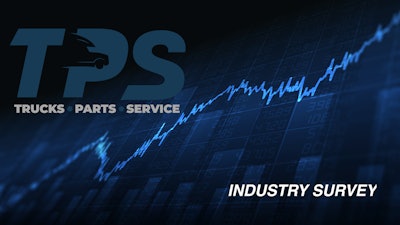 Trucks, Parts, Service is excited to introduce MarketPulse, a new quarterly survey of medium- and heavy-duty truck and trailer dealers and independent parts and service operations designed to monitor business conditions and identify trends occurring the commercial vehicle industry.
This new survey has been carefully designed to enable dealer and independent aftermarket responders to quickly and easily each quarter while still providing highly relevant, valuable and actionable data on the market and its challenges. TPS intends to use the survey data to identify topics and issues of great importance in the market. Survey results will drive editorial direction, add context to ongoing market challenges and provide springboards for in-depth market analysis.
All truck and trailer dealers and independent aftermarket businesses are encouraged to participate in the survey, and only businesses who choose to participate will receive complete survey results each quarter.
"I am ecstatic to introduce MarketPulse to our audience. I believe this new survey has the potential to become one of trucking's most vital market monitoring solutions," says Lucas Deal, TPS editor and content director. "TPS has long aspired to increase our industry engagement in a way that could better connect us to the pulse of the industry while also acquiring data and tangible information for our readers that they could use within their businesses.
"MarketPulse is that next step. It is our sincere hope that all dealers and aftermarket operators choose to participate in our survey, as the more participation we receive the stronger our data insights will become."
The first MarketPulse survey addressing the first quarter of 2022 is already underway and will remain ongoing throughout this month. Complete results of the survey will be emailed directly to participants in May, with a brief summary available for suppliers and non-participants online at the same time.
There is no cost for dealers and independent aftermarket operators to participate in the survey, and anyone interested in participating can sign up by emailing [email protected].