The Board of Directors of the Commercial Vehicle Solutions Network (CVSN) and current President Tom Stewart of Carolina Rim & Wheel recently honored Harvey Peterson, chairman of CATCO, as the 2010 President's Award winner. The award, which recognizes those distributors and suppliers who have made significant contributions to industry associations, was presented to Peterson at the Aftermarket Distribution Summit.
In announcing the winner, Stewart says, "The CVSN President's Award acknowledged Harvey Peterson's very distinct level of dedication, leadership and achievement over the span of a career in the automotive and heavy-duty aftermarket."
Stewart continues, "Harvey is a man who throughout his career has given unselfishly to his business and industry peers and associates, mentoring and advising many along the way."
His industry involvement included spending several years on supplier distributor advisory councils and as chairman of ASIA Heavy-Duty, including time as convention chair in 1987. He was named ASIA-HD Professional of the Year in 1992. Peterson also served as chairman of VIPAR Heavy Duty from 1995 to 2002.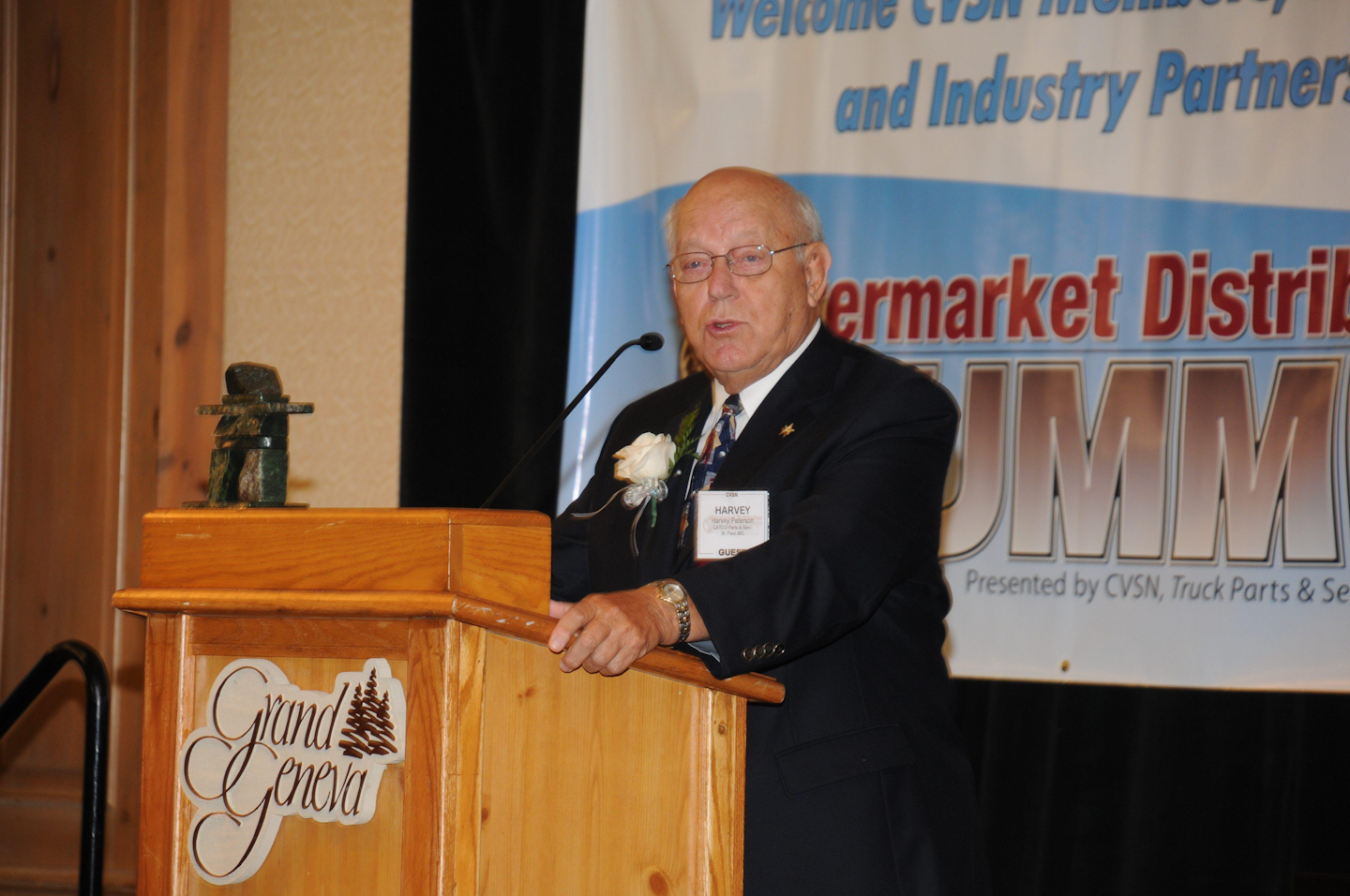 CATCO was founded by Art Peterson in 1949. Art's son Harvey joined the company and started adding products, services and locations. Today. CATCO is a third generation company being run by Harvey's son Tom. Harvey's daughters Lia and Jane also are active in the business.
After 60 years, CATCO has grown to 19 retail locations stretching from Chicago to Fargo, N.D. CATCO also operates a remanufacturing facility in St. Paul, Minn. dedicated to remanufacturing transmissions, differentials, automatic transmissions under the Excalibur brand and relining brake shoes.