ArvinMeritor on Tuesday, Jan. 18, announced at the Heavy Duty Aftermarket Week in Las Vegas that it will offer multiple logistics services to customers through a new business segment called Meritor Aftermarket Services, and also announced several personnel moves related to the new operation.The company also announced "The Real Deal," a new financial tool designed to analyze a customer's business practices and provide insight into their total transactional costs.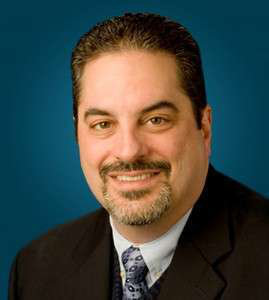 Through Meritor Aftermarket Services, the company will address customers' needs for value-added warehousing and distribution facets of the third-party logistics marketplace. Meritor Aftermarket Services – which launches initially in North America – joins the company's existing Aftermarket and Trailer business.
"This is an important step in our aftermarket evolution," says Joe Mejaly, president of ArvinMeritor's Aftermarket and Trailer business. "We will now offer companies in the industrial and commercial vehicle markets the opportunity to leverage our recognized strengths in material planning, quality, packaging, distribution and value-added services globally."
"This new segment creates the opportunity for us to become a major player in the global third-party logistics marketplace," says Craig Cartmill, general manager, Worldwide Aftermarket Operations for ArvinMeritor. "We are uniquely positioned to use our strong North American presence and brand recognition to launch this business segment. And as we continue to develop our global infrastructure, we will be prepared for additional business opportunities and expansion in the third-party logistics marketplace."
Tim Bauer is appointed director of Business Development for the new segment and will lead the global market strategy implementation. Bauer has been with ArvinMeritor for 20 years. Paul Nyers, who also has extensive management experience at ArvinMeritor, has been appointed sales manager. Both are supported by a global Aftermarket operations team.
In other news, ArvinMeritor announced the appointment of Daniel Hopgood as VP-Aftermarket, Americas, and the availability of its Meritor MXL driveline to the North American aftermarket.