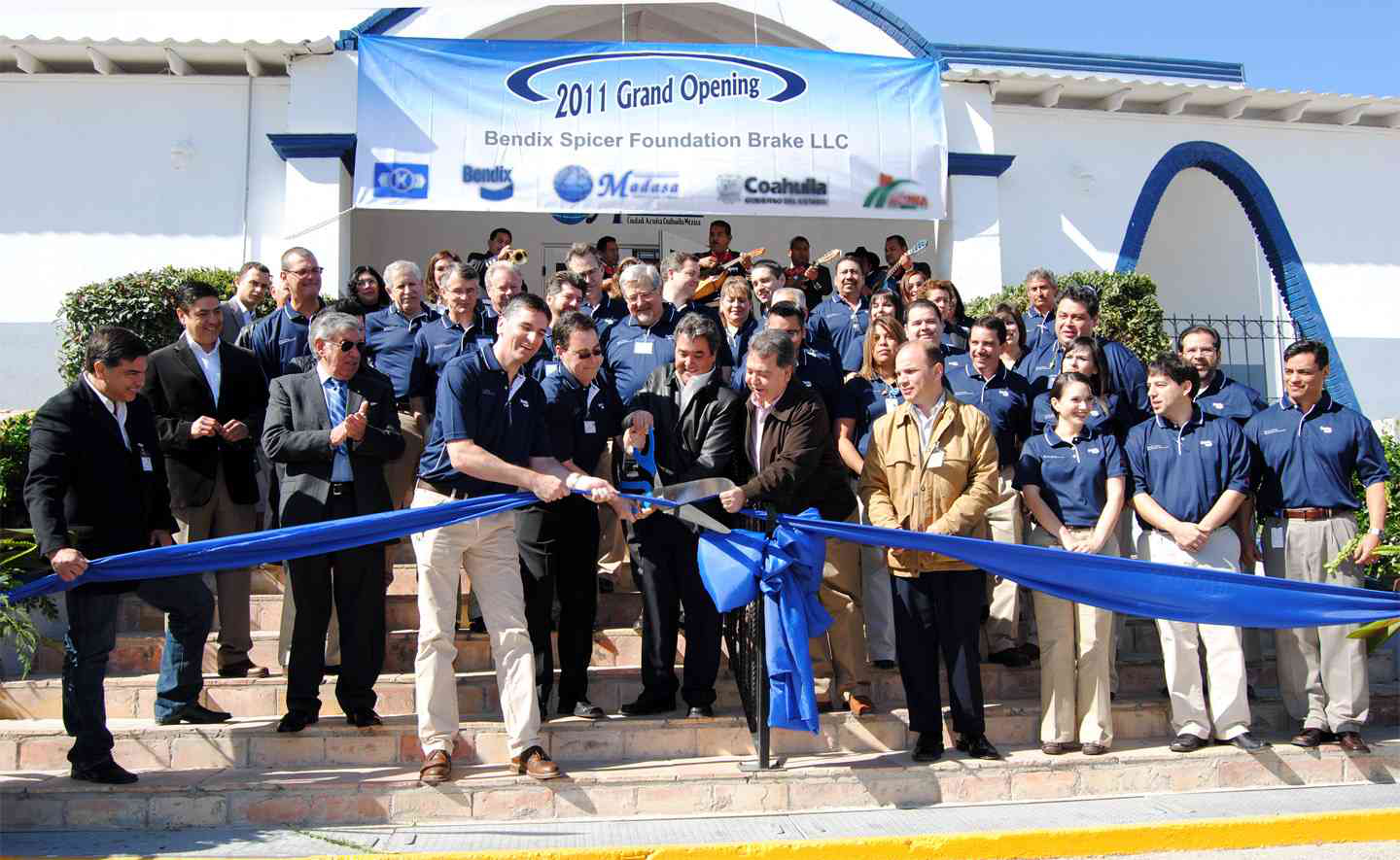 Bendix Commercial Vehicle Systems LLC has once again expanded in Mexico. The company opened its third plant in Acuña, Mexico this week, an actuator manufacturing facility that also will produce spring brakes and service chambers. The Acuña III site is located near Bendix's Acuña I and II sites, and was leased by the company last May.
The 67,000 square foot building has been refurbished to the company's needs, and Bendix says the building meets all quality standards for facilities, equipment and production layout.
"We're very pleased to announce that the state-of-the-art Acuña III facility began production in December and has added 112 jobs to the local Acuña economy," says John Cairo, Mexico country manager for Bendix. "Expanding our existing Acuña operations through the latest manufacturing site addition has enabled Bendix to further leverage corporate shared services, while maintaining lean and cost-effective manufacturing processes to allow us to remain competitive in the markets we serve."
Bendix expects the Acuña III facility to produce one million actuators per year for Bendix Spicer Foundation Brake LLC.