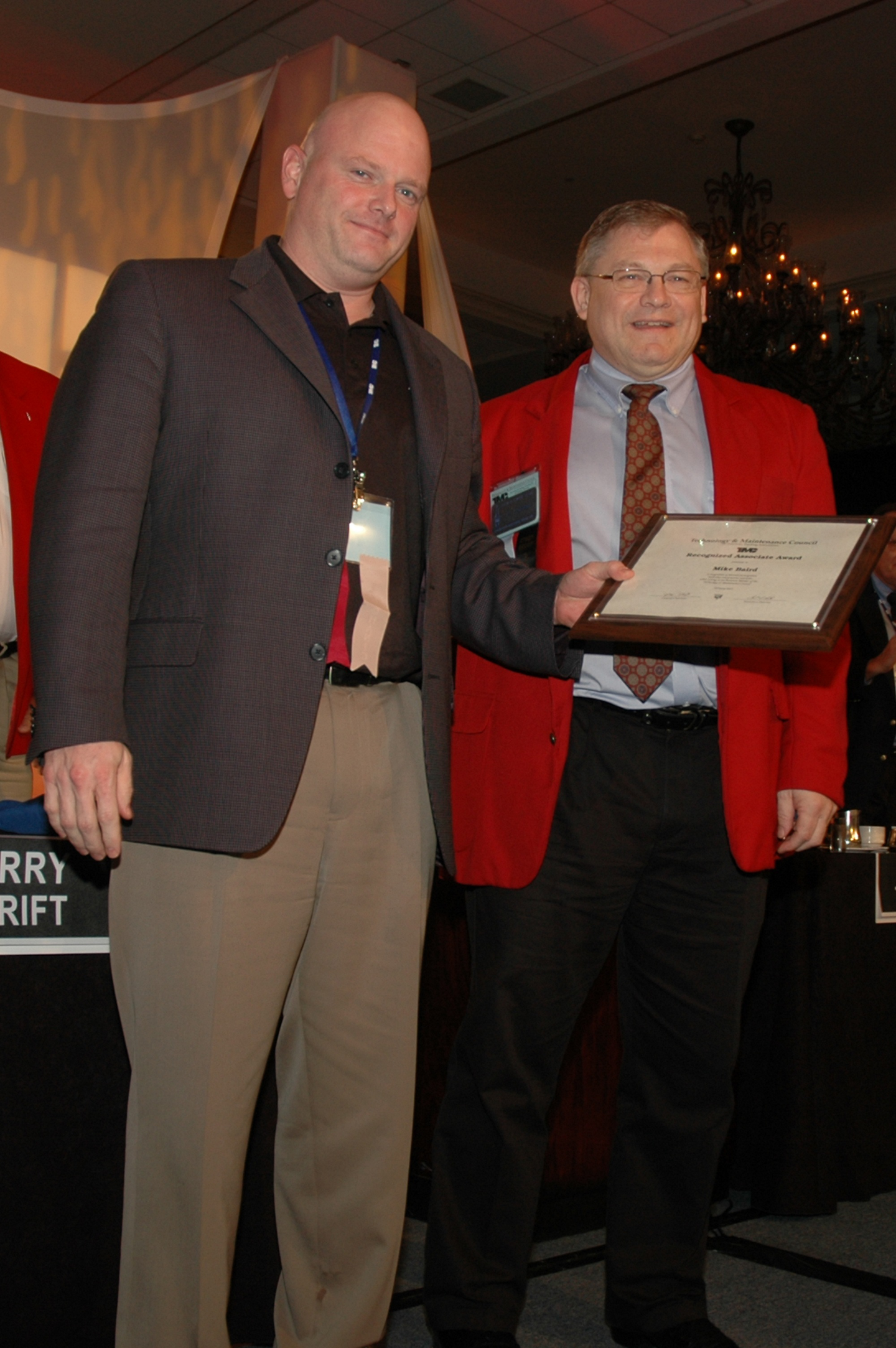 The American Trucking Association named Mike Baird, national sales manager of Alcoa Wheel Products a Recognized Associate at the 2011 Technology & Maintenance Council (TMC) annual meeting and transportation technology exhibition earlier this month in Tampa.
Baird joined TMC in 1999 and currently serves as secretary for TMC's S.5 Fleet Maintenance Management Study Group. He has served as both a meeting mechanic and a sergeant at arms for 10 years and has been a TMCSuperTech judge for three years.
The Recognized Associate award is presented for outstanding contributions to the improvement of equipment, its maintenance and maintenance management.
TMC Recognized Associate recipients must have given a minimum of five years of active service in support of TMC leadership and/or activities; supported TMC by organizing, chairing and participating in several sessions, or have served as sergeants of arms or other supporting meeting functions; contributed service to the council in areas separate from their individual technical expertise or business interests; and earned the respect of their peers in the trucking industry.