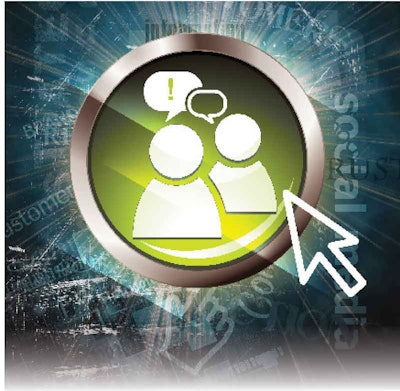 The aftermarket is beginning to leave its footprint on the expanding social media landscape.
It began as a product of exclusivity, and now it's the world's most popular networking tool. Since its creation at Harvard in 2004, Facebook has dominated the social landscape. The online networking site is approaching 550 million members, and has exploded from a college-based friend site to a worldwide phenomenon. Children use it. So do their parents, their grandparents, their cousins and best friends. Musicians use it to promote their work, and film studios have turned to it as a way to market new releases and upcoming attractions.
In the aftermarket, the social media boom isn't quite here yet.
Websites, e-mail blasts and online ordering have become commonplace in the industry in the last 10 years. Distributors have seized the Internet as an informational tool, and now are marketing standard business webpages with great ferocity.
Social media is the next step. Of the 15 parts suppliers nominated for the Truck Parts & Service Distributor of the Year in the past three years, only four have a presence on Facebook. The online community is so new and innovative, companies don't know where to start. Is it a service marketing tool? Maybe a broadband customer network? Can it be used to present industry information or government regulations?
Right now, distributors, repair garages and dealers simply don't know. April Chapman Broussard of Speakin-Up.com, an online marketing site that focuses on introducing social media to businesses, says the industry is capable of going anywhere online.
There are so few aftermarket companies using social media, a standard use is yet to be established. Broussard thinks that's OK. She says not every company should use social media for the same reasons.
"What (companies) really need to do is figure out their purpose. What do we need to do?" Broussard says. "Once they define that, they can decide where to go and what to do. If your goal is to connect to clients, then you go one way. If it's for deals and specials, then you can market another way. It's important for companies to decide where to be involved."
Broussard thinks the biggest strength of social media for distributors and repair garages will come from developing and nurturing relationships. Customers are the most important part of any business, and Broussard says there is no better way to cater to a customer's needs than direct contact and interaction. Social media offers that.
"People do business with companies they know, like and trust, and social media helps bring people through these processes," Broussard says.
"With Facebook, (customers) want to understand what your company is. They want your personality. They want to go there and get to know who you are."
That's why Broussard says taking advantage of social media is so important for aftermarket companies. Customers aren't just using it, they're flocking to it. There is an audience looking for information via social media, and aftermarket companies can tap into it. Broussard says the earlier a distributor or repair garage sits down and creates a social media strategy the better.
"This is a major marketing tool. Companies need to devote people and resources to it," Broussard says. "I'm not going to blanketly say it will work for every person and every company, but there are 550 million people on Facebook. A transition from personal networking to business can be easily made for customers if you show them it's there."
But making that transition isn't easy. Most aftermarket companies haven't even begun to make it, and a majority of those who did have stalled after creating a page. They simply don't have the time, resources or qualified people to make the page work. Facebook doesn't cost anything, but it can't make money either without some work.
"It takes a willingness from management to find a social media expert and really allow them to devote their time to the project," says Tom Marx of The Marx Group, a business strategy and marketing communications firm. "You can't do it in a day."
At Stoops Freightliner, Marketing Manager Shane Crook has been working with social media for a year. In that time he has built the company's Facebook site into one of the more active dealer sites on the web. Crook posts new content every week, and his posts range from industry article links to company open house information.
"Our common theme is information," Crook says. "We put as many pieces of information as we can link to on our social media sites — whether it be from your magazine or a parts supplier or anyone. We put links (customers) can find on our site, and that leads them to your site and other sites."
Crook says nearly half of the content posted on Stoops' Facebook page isn't company related. Obviously the company wants to promote its business and attract new customers, but Crook says Stoops' online marketing plan is more complex. He says Stoops has bigger goals than using Facebook as a second company webpage.
"I want to spend at least half the time reinforcing the values of Stoops Freightliner and our business," he says. "The other half I try to link to articles from magazines and information that is relevant in our industry. We want Stoops to be a source of information for the industry. We think if people can get information from us and rely on us, then it builds credibility."
But not everyone in the aftermarket has latched on to Facebook the way Stoops Freightliner has.
At Stone Truck Parts, Keith McLemore says his company's Facebook footprint is pretty small. In fact, The 2010 Truck Parts & Service Distributor of the Year probably wouldn't even have a page if not for a brush with high school football.
"My son plays football down here (in North Carolina) and about a year ago we were at a game where one of his teammates was seriously hurt," McLemore says. "They had to bring out the ambulance and take him to the emergency room during the game, and those of us in the stands didn't know how serious the injury was. The next morning I asked my wife what had happened to the kid, and she said she would make some phone calls or send an e-mail to find out.
"About that time, my son came down the steps and said the kid had broken his leg. I asked him how he knew that, and he said he saw it posted on Facebook after the game. Here we were trying to make phone calls the next day, and my son already knew about it eight hours earlier."
McLemore says a light bulb went on in his head.
"For me, that was one of those moments," he says. "We were going to make calls or send e-mails and he already knew the night before. My son doesn't even think of something like e-mail. And that's what we have to adjust to. This younger generation and the younger people entering our industry think so much differently about how to get information. That's what we have to do."
Stone Truck Parts began looking into Facebook early in 2010, and the company was online last fall. The basic page is a start, McLemore says. At the very least, he says it's a place where customers can find the distributorship.
"We had a couple employees that have found it, and a couple customers have said they saw our page on Facebook. We hadn't said anything to them about it," McLemore says. "I think this shows customers are out there and they're looking around. We want them to be able to find us."
Brandon Ford, marketing director of The Power Train Companies, has gone to great lengths to create a Facebook page. Like Crook, Ford is taking a proactive approach to build customer loyalty. Power Train's Facebook page is filled with industry news and awards, and also features an active wall of photos from company events, raffles and contests.
Ford believes it is important for Power Train to create a personal relationship with customers to help maintain a strong business connection. In fact, he believes his work on the Facebook page probably is more personal than professional. He thinks it has to be.
"It's said that people buy from people, not on price," Ford says. "We want our customers to see what our company is doing. We want them to see who we are."
In a way, Ford thinks Power Train's Facebook page can be a supplement to the company's sales team. By interacting with customers online, Ford can answer questions, promote business and build trust with the same people the distributorship is selling products to. But he says there is a fine line between networking and simple marketing, and he doesn't want to cross it.
"One hundred percent of our effort on Facebook is put into building relationships," Ford says. "We want to make our site valuable. We want customers to come to our site and get information about our company and allow us to interact with them."
The problem is not every company has the ability to devote specific personnel to developing a social media presence. Broussard thinks any company using social media should designate someone to follow its site daily. Facebook is a 24/7 endeavor, and Broussard believes a quality page requires detailed attention. For Crook and Ford, that means setting aside time every day to update and organize a quality page. At other companies, that requires finding creative employees willing to go the extra mile.
John Andreotti and Rick King have taken on that role at Ott's Friction Supply. Together the duo has created a Facebook page similar to what McLemore's done at Stone Truck Parts.
"We're fairly new to Facebook," says Andreotti, Ott's director of information. "When we started, we didn't have a lot of goals, it was just an idea and we thought, 'Let's see what happens.' It was part of our quasi-marketing program to get our name out to as many people as we could."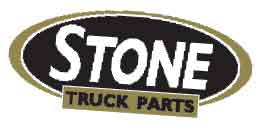 King has been monitoring Ott's page since it went live, and he logs on sporadically to check for activity and to post anything he can. As a full-time salesman, King says everything he does with the page comes from his extra free time.
He admits he's hardly an online expert, but his personal knowledge with the networking site was enough to allow him to oversee the company's page. King says he's trying to campaign for more assistance, and a more focused approach to social media.
"It's just, everybody has their plate full right now and (social media) has to be pushed to the top of the list for us to be able to do anything with it," he says. "It's just time. Everyone is busy and there is a lot to get done. Facebook is on the list, but everything else is on the list, too. It isn't really where our priorities are right now."
Broussard and Marx believe this is the case with a lot of aftermarket businesses. Companies are aware of the growing popularity of social media, but it's such a new phenomenon they don't know how to harness it. Marx thinks companies who are making the effort are on the right track.
"In thinking about what social media does — it's really about building relationships, promoting your products, creating search engine optimization and online marketing. And if you break those down, it's the opportunity to build stronger relationships with current customers and find new customers," Marx says.
He believes the more time aftermarket distributors spend using social media the more they will come to understand it. And even if a Facebook page doesn't create financial dividends now, Marx and Broussard agree that it can down the road.
"I don't think there's going to be any turning back," Marx says. "Old-school companies still are selling through their typical methods, and they can't see how (social media) helps them. They think, 'I don't understand it, so I don't need to know it.' That isn't going to work moving forward. With the growth of the smart phone, everyone will have mobile connectivity in the next three to four years. Customers are going to be online all the time."
"Even older generations are coming around," Broussard says. "(Aftermarket companies) are slower to adapt to this, but they are going that way, too. Eventually, it's where everyone is going to be."
Marsha Mills was shocked to find how many customers were already there when Kenworth Sales Company activated its Facebook page in December. Kenworth Sales Co. began looking into Facebook in 2009 as part of a full-scale reorganization of its website and online marketing strategy.
In just over a month, Kenworth Sales Company's Facebook page already has been added to more than 30 friend lists. Mills doesn't know what that means yet, but is optimistic moving forward.
As Kenworth's marketing manager, Mills realizes there's a change on the horizon. With an aging workforce in the industry, a technology boom isn't a possibility, it's a near certainty. The only question is when.
"This younger generation is one that wants information, literally, at its fingertips," she says. "Our industry is a little bit older right now, but that younger generation is on its way. We want to get our name out there, so when the time comes, they'll know about us."
Broussard says that's the right attitude to take. And because it doesn't cost anything, she says there's no reason for a business to wait any longer than they already have. Getting involved before the medium explodes in the trucking industry will be a lot easier than jumping in when it's soaring.
Broussard says aftermarket companies need to realize that. "They are kind of behind the curve, and they need to figure out technology is going to help them," she says. "It's not going to be another drain on resources. Marketing companies are being trained — they are learning about (social media) and they know this is something they need to do. None of them were taught this in school, but we know whatever we learned won't be applicable in the next five to 10 years. Not everything is going to work the way it's working now. You have to be forward thinking."
Marx says he's seen aftermarket companies making the jump. The Marx Group offers social media assistance to all businesses, and he says trucking companies are among the businesses coming to him for aid. He says the future dividends are worth the time, no matter which route a business takes.
"It's amazing how many people want to be your friend," he says. "It's really just about doing it, it isn't that difficult. For the sites we handle, we only have people spending 15 to 30 minutes a day on any individual page. So it isn't time consuming."
Marx adds, "Anyone who has a marketing bone in their body can make (social media) work for them."
Andreotti says that's the motivation that brought Ott's Friction online. Social media is a networking dream, and one any company can easily use. When the social media boom hits the aftermarket, having an established presence could be vital. It doesn't take much now to be well-positioned for the future.
"If a company's not using it, I think they're missing a very good tool," he says. "I think they'll regret not getting in now."
What About Twitter?
The social media boom started with Facebook, but it's since been complimented by Twitter. Created in California in 2006, Twitter is an online networking site that allows members to post comments up to 140 characters instantaneously. These posts are called tweets, and can be accessed by searching Twitter by a poster's name (called a handle), or by following them and receiving their content. Twitter allows members to follow or be followed by anyone. With no service fee, the site works like text messaging on steroids.
The problem for the aftermarket is "What do we tweet? And to whom do we send our tweets?" At this point, most distributors and repair garages are uncertain.
Of the companies interviewed for this issue's cover story, only Stoops Freightliner and Kenworth Sales Company have created Twitter pages. Both of them are truck dealerships. Stoops uses the page to relay information posted to its Facebook page, and Kenworth Sales Co. has only tweeted twice — an introductory hello and a Happy New Year tweet. Both companies want to reach customers; they just don't know how to find them on Twitter. They're not alone.
"I would definitely use it if I could figure out how to use it," says Matt Pringle, marketing manager at CRW Parts. "It's still so new. I don't know what we can do with it right now."
Shane Crook, Stoops marketing manager, feels the same way. He's tweeting information to anyone who follows Stoops Freightliner. The information is repurposed from Stoops' Facebook page, but Crook thinks it's a start. It's still a way to promote Stoops' business, he says.
But past that use, aftermarket companies are at a loss. Facebook has a visible direction as a marketing tool for the industry. Twitter is a wild card. Companies are going to use it, but how they will do so is still up for grabs.