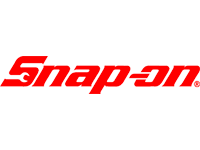 Snap-on's "The Doubler" instant rebate program is back. "The Doubler" offers not only standard rebates on all Snap-on products, but double rebates if you purchase a featured Snap-on tool storage unit or diagnostic product from a participating Snap-on franchisee or representative.
"The previous offers of 'The Doubler' were so well received by our customers that we thought we'd do it again," says Rick Secor, director of marketing communications for Snap-on Tools. "We are offering the same great double rebates on select tool storage and diagnostics tools as well as standard rebates on all of our other products. Now is a great time to take advantage of this limited time offer because 'The Doubler' will officially end on April 30."
The featured Snap-on tool storage units eligible for a double rebate include all Tool Utility Vehicles (TUVs) including the KRLT and KRLP series, the KRL1022 Series roll cabs and all EPIQ double and triple bank roll cabs. In addition, the Snap-on diagnostics products eligible for the double rebate include the VERDICT workstation, the VERDICT diagnostic system, the VERUS workstation and the VERUS diagnostic system.
To qualify for "The Doubler," you must purchase one or more of the new featured products on a Snap-on Credit Extended Credit contract between Feb. 1, 2011 and April 30, 2011.