Midwest Wheel Celebrates 100th Anniversary
Midwest Wheel Companies recently marked its 100th anniversary. Midwest Wheel Companies began business on March 1, 1911 in Des Moines as Iowa Vulcanizing Company. The company was founded by Fred Prior and George Koons. It was the first rubber vulcanizer west of the Mississippi River.
Koons was the first generation owner of the family to serve as president; Mike Callison, the current president, is the fourth generation owner and the great grandson of Koons. A fifth generation member of the family also is employed by the company.
The company has expanded during its 100-year history and is now said to be the largest truck parts distributor in the Midwest. Midwest Wheel Companies employs 180 employees in seven locations in Iowa (Des Moines, Clear Lake, Cedar Rapids, Davenport and Sioux City) and Missouri (Kansas City and Grandview).
"We want to thank all of our employees, customers and suppliers for their support over the past 100 years, Callison says. "They are the people who have made us '100 Years Strong'."
February PCI Continues To Signal Slow Growth
The Ceridian-UCLA Pulse of Commerce Index (PCI), a real-time measure of the flow of goods to U.S. factories, retailers and consumers, fell 1.5 percent during the month of February.
Coupled with the 0.3 percent loss from January, this latest data eliminates the strong gain (1.8 percent) experienced in December 2010. However, February marks the 15th straight month of year-over-year growth indicating that economic recovery, while fragile, remains underway.
"The PCI performance in the first two months of this year suggests weakness in some parts of the economy," states Ed Leamer, chief PCI economist and director of the UCLA Anderson Forecast.
"Nevertheless, our outlook for 2011 is for continued economic recovery — we expect GDP to grow at the historically 'normal' rate of 3 percent, accompanied by a persistent level of high unemployment."
For the year, the index continues to suggest GDP growth sufficient to drive continued modest growth in employment but not back to the peak levels attained in late 2007.
"February's spike in diesel fuel prices to well over $3 a gallon likely did not drive the weakness in the PCI this month," explains Craig Manson, senior vice president and index expert for Ceridian.
"However, if the trend persists, higher prices will likely have an impact in the coming months as consumers are robbed of spending power. As a leading indicator for the goods producing segment of the economy, the PCI is sensitive to this dynamic and should provide early indications of direction and magnitude as higher fuel prices impact the broader economy."
PEOPLE IN THE NEWS
Following are personnel changes and announcements in the trucking industry:

* Trail King Industries, Inc., manufacture of open deck and material hauling trailers, announced that it has named Bruce Yakley as its new president.

* Red Dot Corp. announced the appointment of Robert Gardiner as national sales manager for the company's aftermarket business.
* Phillips Industries announces several personnel changes: Ron Alvarez has been promoted to global sales manager of the OEM/OES division. Dan Wallace has been promoted to sales manager of the OE trailer North American market. Steve Davis is the new sales manager for the North American OE truck market.

* Ken Kelley has been promoted to the position of Vice President of Business Development for the Brake and Wheel Ends (BWE) Group of Marmon Highway Technologies.
* Ridewell Suspensions announces the addition of Paul Bannick to the engineering team.
For the latest aftermarket news, announcements and trends, visit www.truckpartsandservice.com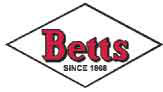 Betts Spring Announces Membership In HDDC
Betts Spring Company has become a component supplier associate member of the Heavy Duty Distributor Council, the leading association of distributors and component suppliers serving the Canadian heavy-duty aftermarket.
Betts membership in HDDC will give expanded access to Betts and Life Time Fenders branded spray suppression products to fleets operating in an increasingly global market place.
Mike Betts, president of Betts Spring Company, says, "We are thrilled to join the impressive roster of aftermarket distributors and component suppliers that are members of the Heavy Duty Distributor Council and look forward to contributing to the mission of HDDC as an active member."
Fleet Brake Acquires McCoy Parts & Service
Fleet Brake has announced its acquisition of Alberta Ltd, operating as "McCoy Parts & Service," from the McCoy Corporation. The transaction was completed on Dec. 31, 2010.
McCoy Parts & Service includes five locations and three parts and service centers located in Edmonton and Red Deer, Alberta, as well as parts operations in Grand Prairie, Alberta and Pentiction, British Columbia. Fleet Brake will be operating the company as Peerless Parts & Service.
Greer Truck & Trailer Joins VIPAR
VIPAR Heavy Duty has announced Greer Truck and Trailer Parts, Inc. is the newest stockholder to join the VIPAR Heavy Duty distributor network.
"Greer Truck and Trailer Parts has been associated with truck parts and repair in Idaho for over 50 years," says Jim Pennig, VIPAR vice president of business development. "We are pleased to extend a warm welcome to the newest stockholder of the VIPAR Heavy Duty network."
FinditParts.com Launches
FinditParts.com officially launched its new website.The site has amassed an inventory of more one million parts from more than 800 manufacturers and OEMs. It specializes in sourcing hard-to-find parts. Users can search by part number, manufacturer or most popular part. Additionally, access to parts specialists is available through a special help feature which allows buyers to "click to chat" or to send a photo of their part via email to FinditParts sourcing agents.
"The heavy-duty truck market is huge and complex, not only with the sheer number of parts which we've only tapped the surface of, but the nearly 1,000 manufacturers and OEMs. Finding parts is challenging for a whole host of reasons — there is no standard taxonomy for organizing them and searching by make, model and year is simply not an option," says David Seewack, CEO.
FinditParts is tapping the $15 billion U.S. aftermarket with hopes of making inroads into the larger global market, estimated at $35 billion.
Horton And Kit Masters Reach Agreement
Horton, Inc. and Kit Masters have reached an agreement to settle the pending litigation which involved a claim by Horton against Kit Masters for infringement of U.S. Patent Nos. 5,611,415 and 6,838,796 by Kit Masters' two speed eddy current Gold Top clutch products and conversion kits, which will no longer be offered for sale. Complete terms of the settlement agreement are confidential.
Mahle Clevite Expands Inventory at California Customer Care Center
Mahle Clevite Inc. has expanded the inventory at its Customer Care Center in Bell, Calif. The California Customer Care Center now stocks more than 9,000 SKUs of filters, gaskets and engine parts for both light vehicle and heavy-duty applications.
Additionally, with the expansion of inventory in this region, the company now can provide next day ground service on a much broader line of products to most of California along with same-day pick-up service in Southern California.
"With the recent expansion of our inventory at the Bell, California Customer Care Facility, we now offer a comprehensive lineup of products with improved shipping options," explains Ron Marr, operations manager, Mahle Clevite Inc. "We're pleased to offer the majority of our line with next day delivery to better serve our West Coast customers."
Mitchell's Launches New Branding And Website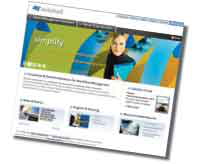 Mitchell International, Inc. introduced a new brand identity with the launch of a new website.
"We are uniquely positioned to empower our clients to simplify and accelerate their claims management and collision repair processes," says Alex Sun, Mitchell's president and CEO.
"The revitalized brand clearly communicates the unique value we bring to customers through our unparalleled breadth of technology, connectivity and information solutions. As our business and solutions expand into new areas, which now include Auto Physical Damage, Auto Casualty and Workers' Compensation, we will continue to build on our reputation of empowering clients to achieve measurably better outcomes," Sun says.
The new Mitchell website has been launched and can be found at www.mitchell.com.
Correction
In the February 2011 issue of Truck Parts & Service, we quoted Potter Webster as saying it was the only family-owned and operated company left in the Portland Metro area. We have subsequently learned that since 1925 Ott's Friction Supply has been family-owned and operated in the Portland, Ore. area.