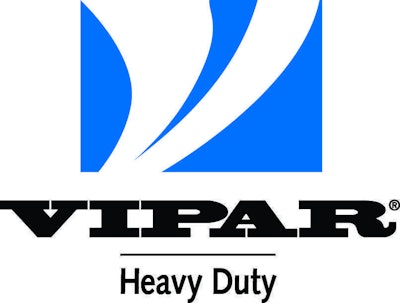 Vipar Heavy Duty has announced that J&J Operating LLC, a full-service distributor of heavy-duty replacement parts in western North Dakota, is the newest stockholder to join the Vipar Heavy Duty network of distributors.
Based in Dickinson, N.D., the company was recently purchased by brothers Jody and Jim Arthaud, where Jody serves as president and Jim as vice president. The company's former management team remained in place after the purchase and is led by general manager Clarence Frank.
"J&J Operating serves a unique market in the fast growing oil fields of western North Dakota," says Jim Pennig, Vipar vice president, business development. "We are pleased to welcome them to the Vipar family. They have a strong reputation for outstanding customer service and product selection."
According to Vipar, J&J Operating has 20 employees and operates a six-bay repair and warehouse from a single location in Dickinson. A majority of the company's business serves the Bakken Shale oil reserve in western North Dakota, considered to be one of the fastest growing oil-producing areas in the U.S.
As a result of the "oil boom," J&J Operating has plans to open a second company location in Watford City, N.D., Vipar says. J&J Operating is recognized for its complete inventory of all makes and models to service the truck market in central and western North Dakota and the border of eastern Montana.