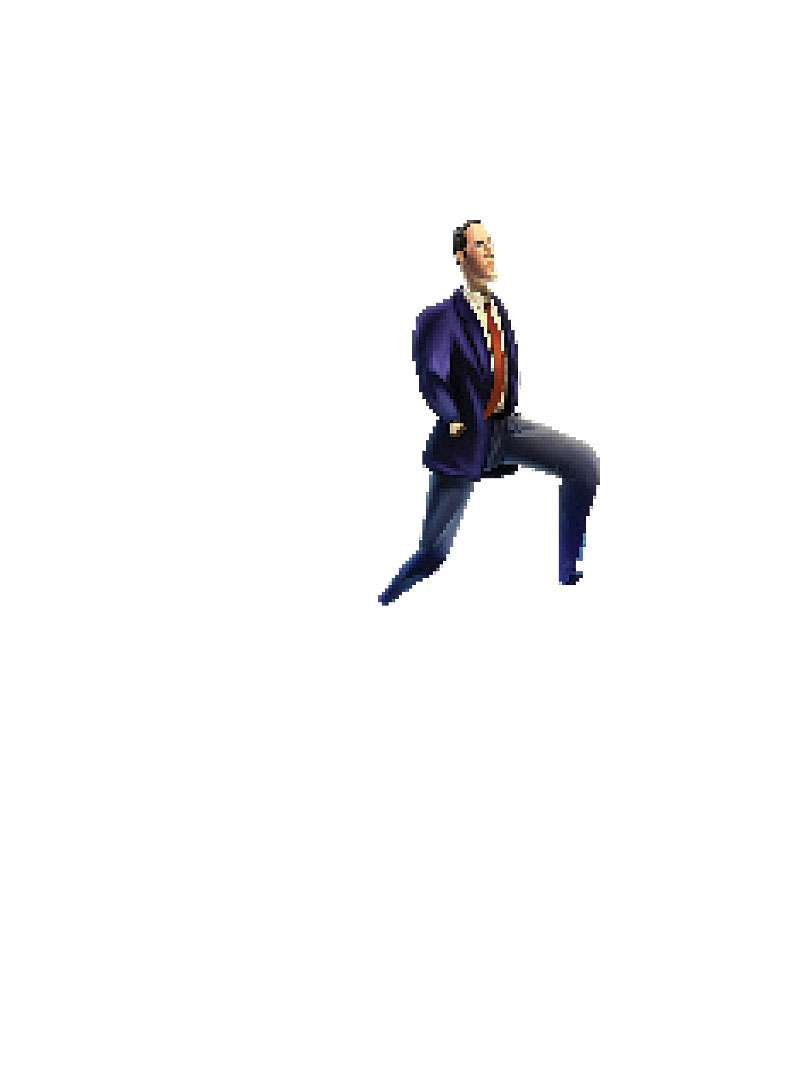 Defining and articulating your company's value proposition can give you a competitive advantage.
There is no shortage of places for customers to go to purchase parts and service for their vehicles. So why does a fleet choose your competitor over you?
The answer could be because your competitor has taken time to define and articulate its value proposition.
According to Tom Marx, president and CEO of The Marx Group, "Your value proposition is what makes customers chose you, instead of your competition. It's part marketing, part operations and part strategy."
While every business intrinsically has a value proposition, many have not taken time to define it properly and share it.
Marx believes less than 10 percent of the small businesses his firm works with have a value proposition. "Some have a mission statement, a tagline or a slogan, but most have not established a specific value proposition that is part of a comprehensive planning and development process."

"You need to live and breathe it every single day and make sure you stay consistent. It is our honor to live these values in relation to how we support our suppliers, customers and our people."
— Mike Betts, president of Betts Spring
This presents problems because it can result in different employees selling with different messages, and customers having different experiences with each transaction.
Developing a value proposition takes time and effort and is the result of understanding your core values, mission statement and unique selling proposition.
It begins by examining your core values, which are the foundation on which your company bases how it conducts itself. It involves defining your ethics, standards and practices.
If you have not defined your value proposition, Marx recommends you and your key managers go offsite for a day-long brainstorming session.
The first part of the session should consist of asking questions that will result in an accurate description of your business.
This could include questions like: What does our business have to offer? Are we a good place to work? What makes us appealing to customers? What was the initial vision of the founders and is it still present? What sets us apart?
Prior to the meeting, consider talking to employees, customers and suppliers to get feedback from them on how they perceive your business.
This can provide valuable insight into real-world attitudes about your business.
Once you have an accurate description of your business, move on to determining how you want to be seen by others. Talk about how you want to be perceived by your customers, employees and suppliers.
Can you be a leader in some area of business? Some examples include: Are you a leader in technology? Are you a green leader? Are you the low-price leader?
With this information you then need to list your strengths and weaknesses, as well as ascertain internal and external opportunities and threats.
Some other questions to consider include: What is your marketshare? Are your facilities functional and attractive? Is your IT system up to date? Do you have a strong management team? Do you have a succession plan?
The next step is to look at your competition. What are their strengths and weaknesses? What is their marketshare? How are they marketing their business? How are they viewed in the market?
Only after you have gathered all this information can you write your value proposition. Remember that your value proposition is the foundation of your business, rather than the marketing slogan of the year.
"Building Well, Serving Better," has been the value roposition at Betts Spring since the business was started in 1868.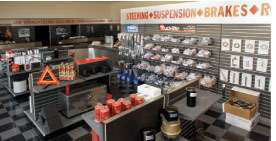 According to Mike Betts, president of Betts Spring, "'Building Well, Serving Better,' was coined and embraced well before the phrase value proposition was created. We knew, at a very early stage, who we were culturally and how we wanted others to think of Betts Spring."
Even though Betts Spring has retained its value proposition for 144 years, that does not mean the business has stayed the same.
Betts Spring has sustained its value proposition by "memorializing historical and significant events and understanding the historical perspective of the people who were running the business and the types of things they faced," Betts says.
For example, Betts' great grandmother had to run the business after her husband, who was president of the company, passed away. "She was able to maintain the business through the Great Depression and World War II and then handed it to her sons to carry forward," Betts says.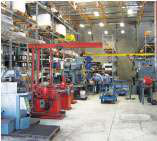 He adds, "We talk about those periods and what stood out during that time was the fact that we were resilient, and that we have a passion for our markets, our business and our people."
Each generation has used the value proposition as a guidepost for its decision making.
"My dad brought innovation to our business. He is the patent holder of the first mud flap holder in U.S. history. In his period, we were focusing strongly on innovation," Betts says.
"My generation has been focused on a willingness to seize new opportunities, growth opportunities. And we have further increased our emphasis on quality and productivity."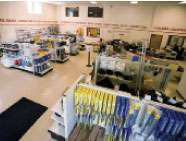 Even though the term value proposition did not exist back in the days of Betts' great, great, great grandfather, Betts believes using the words value proposition helps bring everything the company does together and gives the business consistency.
Consistency is one of the main benefits of having a value proposition.
"When customers understand your value proposition, they have the experience that every interaction and transaction will be similar, consistent and dependable," Marx says. "This builds trust, and as a result, loyalty."
While the value proposition at JX Enterprise does not go back 144 years, Eric Jorgensen, president and CEO, says his father, who started the dealership 42 years ago, was a great visionary.
"I remember sitting with him at the kitchen table at the house I was growing up in when we were just Peterbilt of Wisconsin. At that point, he wanted to do something different to represent a bigger vision of who we were," Jorgensen says.
"He had all these drawings and different names and he came up with JX Enterprises.
"The J is for Jorgensen and the X stands for the variables of how we become successful. They include our employees, our customers, our vendors and the areas that we do business in," he says.

Jorgensen's father set the vision then hired professional managers and the dealership went through a total quality management process where it further defined the kind of company it wanted to be.
The dealership created a mission statement and a credo for success. "The vision statement came about a decade later and was a direct result of going through the Balanced Scorecard.
"We started incorporating it into our planning process and then it became our guiding response on how we wanted to grow our business," he says.
Jorgensen cautions that having a value proposition is not enough; you and your staff must live it.
"Initially it was hard to mold our vision into our business," he says. "There were alignment issues. There were people who were on board who did not fit."
In fact, it took many years to get the situation resolved. "We went through some hard times in our business and in that window we had to make some drastic changes. We aligned our team with people who were in alignment with our goals in order to make it through the tough times," Jorgensen says.
Going through that process was very painful, he says, but adds, "When you are driving a culture change you need to start building a core team that aligns with your vision." Then the core team can pushes the vision through.
Today Jorgensen says he does not have to preach culture and vision. "Everyone who is here knows our mission statement. They don't have to recite it; they know it."
As new hires go through the orientation process they learn about the JX way, but true understanding of it comes on the job.
"A lot of it is on the job where other people hold them accountable. In other words, if a parts counterperson sees somebody doing something that is out of alignment with our goals, that counterperson has the authority and the responsibility to tell the person, 'This is not the way we do that here,'" Jorgensen explains.
However, he cautions that culture can't be learned from a manual or training.
"It takes months and comes down to how you are making decisions. Are you doing it the JX way? Whether it is how you approach customers or how you negotiate a dispute when a customer is upset; you can't leave it for someone else to handle. You take it up and resolve it," Jorgensen says.
"We are strong believers in our value proposition," Betts says, "and everybody focuses on it. It is our culture and it is seen in the type of people we hire."
In fact, believing in its value proposition has simplified the hiring process at Betts Spring. "Everyone knows the type of people we want to hire. You must fit into our value proposition. We choose our people first on attitude, then on aptitude."
Once on board, employees are empowered to make decisions and are expected to live the Betts Spring value proposition. "Our culture encourages decision making, not only by rewarding successful decisions, but by not penalizing decisions which ultimately prove to be less successful but were made in the spirit of customer loyalty," Betts says.
Businesses concerned that a value proposition will prevent them from growing and changing can take lessons from both Betts Spring and JX Enterprises.
"We always are looking for new opportunities and are open to what we can do next from a growth perspective," Betts says.
"We are a much more diverse company now than we were when we were just making buggy springs back in 1868.
"Each generation has changed the company's direction in relationship to its products and services, but it never changed the value proposition," Betts adds.
Jorgensen has focused on a stronger, more viable business model that puts the dealership group in a better position to meet the ever-evolving needs of its customers.

"It is fun for me to step back and hear our associates talk about who we are and what we are about.It is rewarding because of the commitment people have."
— Eric Jorgensen, president and CEO, JX Enterprises
"I think we have done that," he says. "We have grown our portfolio of offering medium- and heavy-duty truck sales, parts for maintenance, repairs, full-service leasing, rental trucks, body shop and custom graphics. We have a captive finance company," he says.
"But we always are looking for new opportunities to continue to grow value that our customers view as helping them so they can operate their businesses better."
In today's competitive environment, the importance of a value proposition has never been greater.
"A well-defined value proposition reminds customers why they chose to partner with (us) in the first place and it creates a barrier to competitive entry," Betts says.
"Customers who understand and appreciate (our) value proposition are tremendously loyal. Unit price becomes secondary when customers and suppliers unite over a shared value proposition," he says.
While Jorgensen is not sure customers shop around and evaluate everybody's value proposition, he knows they really look at reputation.
"I think that is where the loyalty is, with our reputation. People know who we are and they know we are not the low-price solution," he says. "We are in business to make money and to provide service. We align ourselves with customers who allow us to make money while at the same time we allow them to make money by providing them with great products, services and a great team to support them."
He adds, "People come to us because they know we have some really strong values and that our integrity is sound. We make the right decision even if it costs us money."
If you fail to develop a value proposition it will be difficult for your business to grow and perform.
Value Proposition Writing Tips
The Marx Group provided the following tips to help you write your company's value proposition:
Your value proposition explains why customers should buy from you.
Keep it short and uncluttered. If you can't sum it up in 10 words or less, chances are you won't be able to execute it.
Be precise. Your customers have specific needs. Your value proposition should offer targeted solutions.
This is about your customer, not you.
Your value proposition should discuss only what matters to your customers and the value you can bring to them.
Your Value Proposition And Your Employees
Often a value proposition is viewed as something that impacts only your customers and suppliers. But Mike Betts, president of Betts Spring, has seen his company's value proposition affect his employees.
"Our culture, established more than 144 years ago, has constantly and consistently behaved in a fashion to where people really appreciate and enjoy coming to work. They feel part of a team of people who are all pulling the organization forward by working together. And most suppliers and customers want to deal with people who really care about their jobs."
Tom Marx, president and CEO of the Marx Group, adds, "If your people understand your value proposition, they are able to make decisions based on whether the decision they are about to make —―issuing a credit, doing a warranty claim, how I deliver the product, do I extend credit — fits within the value proposition of your company."
This empowers people to be more independent and make more decisions, Marx says.
External Communication
A value proposition is not just something you can set and forget. You must consistently express it.
Make sure your message is consistent across all forms of external communication including: store appearance, uniforms, waiting areas, marketing pieces, website, sell sheets, business cards, trade shows, telephone messages, signage, packaging, merchandising, etc.
You must be careful to send the same message in all your communications.