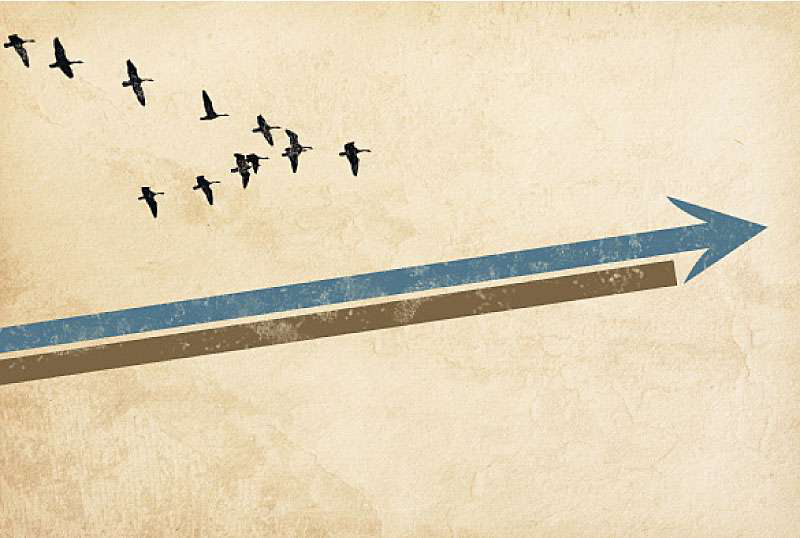 Using these nine business practices can help strengthen your business.
Every business wants to be successful. Not every business is. As the economy continues its slow climb out of the last recession, businesses everywhere are looking for ways to be successful.
There are many keys to success for aftermarket businesses. From understanding your customer base and product offerings to your use of communication, there are many ways to make your business successful. Every strategy is valuable to a business in its own way, and when used together, they can create a culture that breeds long-term prosperity and success.
1.  Know your value to your customers
The first step in creating a successful aftermarket business is uncovering how your business can provide value to its customers, and then developing a plan to maximize that value.
Greg Arscott, general manager at The Pete Store, says his company's value to its customers comes from its knowledge of the Peterbilt product line.
"With the new technology that's being added to trucks, it's becoming almost impossible for a business of our size to be an expert at multiple brands," he says.
"We know Peterbilt trucks; we know that brand better than anyone else and we've invested a lot of money into being experts on that brand. Our customers understand that, and that is integral to our success as a company."
At Parts For Trucks, President Paul Raymond says his company focuses on its strongest traits when positioning itself for business.
"We don't have a stated plan or vision that we spend a ton of time talking about, but we have identified our core strengths and what we do best and we always try to build on that," he says.
One area where Parts For Trucks' quest to grow is evident is in the sales and service of brake systems and components — that business has grown over time to include three service centers and a brake shoe remanufacturing facility.
2.  Know your customers
Another key to success is understanding your customer's business and its needs.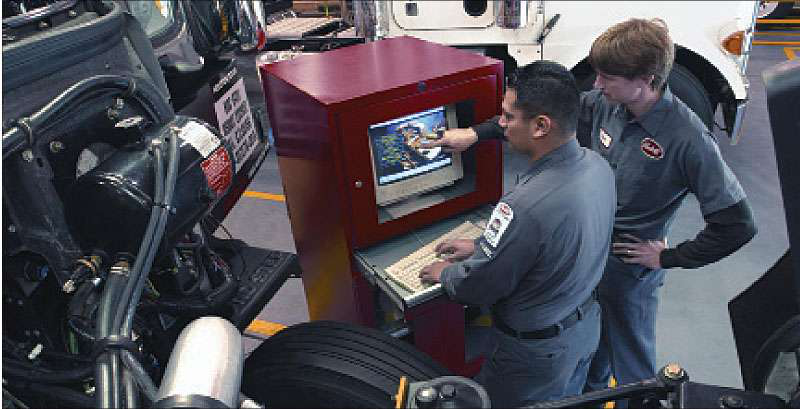 Each customer requires a different level of service, and a distributor or service provider must understand that and act accordingly to maintain a strong business relationship.
"The ability to be flexible and provide everything a customer needs is very important," says Marc Karon, president of Total Truck Parts.
"What a customer needs in one location can be different than the company across the street. You can't handle them the same way."
He adds, "Our customers want us to do everything we can to keep their vehicles on the road. In order for us to do that, everyone in our company needs to understand what those customers need and how we need to service them."
It also is important to understand why your customer may require special attention. For example, a large fleet customer moving refrigerated freight is going to require different trailer parts than a fleet not using refrigerated trailers.
A successful distributor should know to stock those components and how to effectively provide them to the customer to keep its business running smoothly.
"That's really what our business is, helping our customers stay on top of their business," says Robyn Spitzke, president at Fort Garry Industries.
3.  Establish your goals
Having goals for your business and your employees gives your company benchmarks to work toward.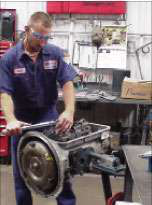 A business can create goals for income and limiting expenses, both of which are designed to improve a company's bottom line.
From a personnel standpoint, sales and service department goals can motivate an entire team to work together toward a common goal.
Personal business quotas push individual employees to do their best. In each case, the benchmarks give employees something to strive for and help spur business success, says Michael Nagle, president at Bayview Trucks & Equipment.
He says Bayview separates its sales goals for its outside and inside sales staff, which encourages counterpeople to be proactive in selling to customers who come in the store and gives them pride in knowing their effort factors into the company's overall sales numbers.
"We want them to make sure they know they are contributing to the success of the department," he says.
But goals don't just provide motivation. They are necessary to make a business successful and keep it that way, Karon says.
"You have to have goals to reduce that top line," he says. "From a long-term standpoint, the one thing we can be sure of is margins will go down and expenses will go up. You have to increase sales and keep expenses under control. You have to fight to keep your margins."
4.  Communicate effectively
Perhaps the most universal key to success in any industry is communication.
Business doesn't work without an open line of communication from customers to businesses and vice versa, and even a company that is open with its customers will not succeed unless it's equally forthright with its employees.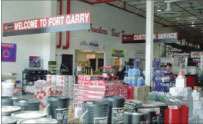 At Inland Truck Parts, President Dave Scheer says he does his part to make sure everyone in the business is on the same page.
"In a multi-branch organization like (Inland), you have to make sure there is good communication," he says. "We constantly have information that has to be delivered to our staff and we need a strong form of communication to get that information to everyone."
Scheer says his company has a trio of regional operations managers who are responsible for covering different districts.
Corporate information is passed to the managers who relay it to branch managers and employees, and branch news is sent back to corporate headquarters the same way. Scheer also provides a yearly message on the state of the company to all employees where he notifies them of the company's results, upcoming goals and changes to business strategy.
That infrastructure helps information flow throughout the business. But installing an open communication lanes isn't always as easy as you would think.
"Communication is probably one of the hardest things to do successfully, even though it sounds so simple," says Chris Harrison, general manager at CIT Trucks. "Everyone has a different way they want to communicate."
CIT uses whatever means are necessary to keep customers in the loop, but an emailed update of a repair order is only as valuable as the information a technician provides he says.
"You can put all the tablets in the world in one (service shop), but until (a technician) writes what's happening and communicates that, nothing happens," Harrison says.
5.  Never stop training
The heavy-duty industry is rapidly evolving.
The innovations in engines and Class 8 trucks the last 15 years have completely changed the aftermarket.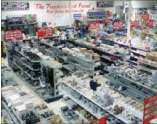 Mechanical systems are being replaced with electronic sensors and on-board computers, while vertical integration is shrinking the market for universal parts and one-size-fits-all repairs.
In order to stay on top of these changes, it is important for distributors and service providers to understand how this new technology drives their businesses and affects their customers.
"Training has become a daily thing for us," says Arscott. "Products aren't getting any easier to understand, and neither are repairs."
The Pete Store sends it technicians to training seminars on a regular basis and utilizes Paccar training software in its service locations to keep its employees up to date.
At Inland, Scheer says his company employs two technical trainers and a soft-skill trainer to keep everyone informed. "Technology is changing so quickly. The information provided is coming so quickly. You have to be committed to training if you want to keep up," he says.
Both Arscott and Scheer say their employees appreciate the training they receive.
"They love it," Scheer says. "Especially the technical guys because it improves their skills. Most employees want to continue to learn and grow. It's important to them."
6.  Be consistent
Having a consistent and straightforward approach with customers also leads to success.
"It's often mentioned in our business that it's a people business. A lot of transactions are made via trust and that's true — but that trust must be earned," says Raymond.
"You have to be honest with customers and you have to treat them fairly."
The best way to gain that trust is to provide a high-quality product or repair and top-notch customer service for every customer every time.
That consistency allows trust to grow between the two businesses and strengthens the customer's reliance on your business, Raymond says.
And when a customer trusts and relies on you, he's going to want to do business with you.
"If you deliver a long-term value to a customer, you go from a vendor to a partner," Arscott says. He adds that when a business becomes a partner with a customer, the customer will continue to buy from that business even if prices go up because it will trust the products and services that business provides.
James Chenier, vice president of aftermarket sales and marketing for Volvo Trucks, says consistency leads to customer satisfaction, which can help grow your brand.
"Customer satisfaction is front and center to our business," he says. "We believe customer confidence improves after a sale, so we want to provide that confidence every time."
7.  Diversify your business
Another important key to success in the aftermarket is expanding your business.
Growing your product offering and adding services are two common ways to diversify. Each can be successful in the right situation, but it's important to research which one is best for your business.
"You always have to keep your eyes open and look for ways to diversify," says Spitzke. "For the most part, the easiest way to diversify is to expand your product offering to your customers."
Karon says Total Truck Parts has diversified by increasing its service capabilities. He says the company's current service locations make up the highest-performing part of its business, and he expects them to continue growing at a stable rate.
Nagle says Bayview Trucks & Equipment has gone another way, adding a line of Kubota tractors, sales and service to one of its Kenworth dealer locations.
"We entered the other markets to find other ways to grow our business. That way when the (truck) business slows it can carry us for a little while," he says.
8.  Understand your finances
Aftermarket businesses also need to understand their financial strengths and limitations to be successful.
"Growth and cash flow is a huge part of any business," Raymond says.
"You can grow more quickly than your cash flow will allow sometimes and you can bite off more than you can chew. You need to be mindful of how much you can really handle when growing your business."
Karon agrees, adding, "More businesses fail in a recovery than in a recession. When businesses retract, their working capital actually grows because they cut a lot of expenses. But when business starts to go back up and those expenses come back they run out of cash.
"It's like an abyss, once you start sliding down it's impossible to recover out of it."
Having a strong relationship with your bank and investors can help avoid a catastrophe.
Nagle says his company has a strong partnership with its bank and the company regularly updates the bank on its financial progress and expenses.
9.  Reward success in your business
The last key to building a successful aftermarket business is rewarding employees and departments for success.
Chenier says Volvo has a "Dealer of the Year" program that recognizes dealerships for growth and overall operational success.
He says the award is highly competitive because a lot of dealers are motivated to gain bragging rights over their peers.
"I think there is a level of pride that comes with being the best," Chenier says. And that pride isn't just limited to business-wide success. Individual employees also appreciate being recognized, says Harrison.
"(Employees) want something to strive for," he says. "They like it when their work gets noticed."
Arscott says The Pete Store rewards technicians for meeting efficiency and quality benchmarks, while Spitzke says each Fort Garry Industries' location has a compensation program designed around individual and branch growth.
"There are incentives to be involved here," Arscott says. "People are rewarded for doing their jobs well." Even though some of those rewards are monetary, he believes that's not the only thing that motivates his employees.
"Certainly financial compensation is part of it, but feeling like you matter is important, too," he says.
"People want to feel like they are a part of something."
People especially want to be a part of something successful. By implementing these procedures and being proactive, you can take a step in that direction.
Success is attainable, but you have to work for it.
"If you communicate and use all those tools, you can create a successful culture (in your business)," Harrison says.