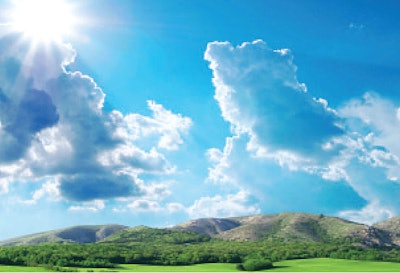 This is the first in a multi-part series from Truck Parts & Service on the emergence of natural gas trucks and challenges that will arise as technicians and repair shops adapt to service them. 
As diesel prices rise and fleets turn to natural gas, will your business be ready to serve them?
For a North American heavy-duty trucking fleet, there is no greater variable cost than fuel. While expenses such as new vehicle costs, scheduled maintenance, driver compensation and insurance can be reasonably projected and budgeted months in advance, diesel prices are constantly changing.
For a fleet trying to control or even standardize costs, that can be a headache.
From Dec. 5, 2011, to Dec. 3, 2012, the average price per gallon of ultra-low sulfur diesel fuel used for heavy-duty commercial engines rose nearly 10 cents, according to the U.S. Environmental Information Administration. In the year prior, it jumped 73 cents; and 42 cents through 2010.
This price volatility — along with a desire for energy independence and a reduced carbon footprint — is forcing North American fleets to embrace more cost-effective alternatives such as natural gas, either compressed gas (CNG) or liquified gas (LNG). And as more natural gas trucks enter the market, service providers will see opportunities to expand their businesses, by offering service, support and expertise.
While cost has always been natural gas' biggest selling point — natural gas prices are 30 percent to 50 percent cheaper per gallon ­equivalent than diesel — availability has been its biggest drawback for fleets wanting to embrace this new technology.
Until recently, natural gas could only regularly be found in specific ­markets such as southern California and the southern Great Plains (Texas and Oklahoma). Major fueling centers are now adding natural gas to their stations nationwide, and natural gas organizations like Clean Energy are working to expand the fuel's reach from a regional ­alternative into a national option.
In short, natural gas has never been as accessible, affordable and enticing to fleets as it is now.
"I think this growth [in heavy-duty natural gas vehicles] is very sustainable," says Dan Martin, president of Dual Green Consulting. "Years ago, we would see fleets with just two or three natural gas vehicles. Now we are seeing fleets with a lot more trucks and they are looking to add even more."
Twenty-two percent of Central Freight Lines' Texas fleet is operating with CNG engines and President Don Orr believes the fuel will have a "very significant role" in the future of the heavy-duty trucking industry.
Natural gas is a logical step for fleets, says Greg Treinen, segment manager-vocational and alternate fuel products at Freightliner. "Natural gas gives them an option when considering ways to bring costs down, especially considering the likelihood that diesel prices will continue to go up."
"I think it is going to be a big driver of the market, and of course it will continue to build out of the infrastructure [growth]," says Andy Douglas, national sales manager – specialty markets at Kenworth. "This is what your customers are asking about and want, and I think we have to respond to what our customers are asking for."
Fleets are in a learning mode, trying to decide whether alternative fueled vehicles make sense for their operations, says Ed Saxman, product manager – powertrain at Volvo. "Long term, alternative fueled vehicles are here to stay."
"The question now is how much can we expand on our current numbers?" says Steve Anderson, vice president of business development, heavy-duty trucking business unit at Westport. "Can we take this [market] up to 10 percent or 15 percent?"
As more of these trucks hit the road, it's only a matter of time before they show up in your service bays.
You need to prepare now. Modifying service facilities and training your technicians to maintain these trucks is not an afternoon job. It takes months.
But that doesn't mean it can't be done.
There is no reason to lose any of your customer base as it turns to this alternative fuel.
With careful planning, research and an active approach to improving your business, you can adapt your operation to provide maintenance for diesel and natural gas trucks.
That way, when they reach you, you'll be ready for them.