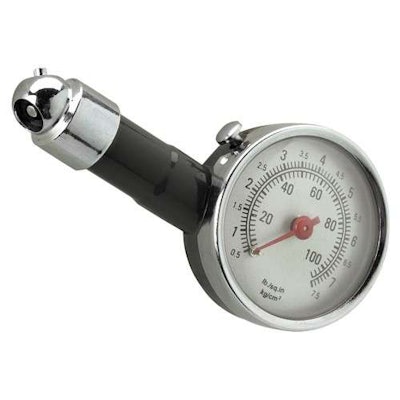 Tire Pressure Monitoring Systems (TPMS) vs. Automatic Tire Inflation Systems (ATIS)
TPMS
Required by law for new light-duty vehicles but not yet commercial trucks, TPMS uses sensors on each tire stem to constantly monitor pressure.
This information is displayed on a digital monitor inside the tractor in real-time. The monitor also provides audio and visual alerts when a tire's pressure falls out of a fleet-defined optimal range. TPMS units monitor over- and under-inflation, but still require manual filling and deflating to ensure perfect pressure.
ATIS
By routing air directly to the stem of each tire, ATIS units monitor pressure in real time but also add air as needed when pressure levels fall below a fleet-defined minimum number.
The systems in the market today pull air from two primary sources, the trailer air tank or the atmosphere. These systems do not require in-cab monitoring, as the systems are built to start and stop adding air when necessary.
ATIS units only add air when tires are low, and will not siphon off air in cases of over-inflation.