North End Spring will celebrated 70 years of offering truck and trailer springs and suspension hardware to the Manitoba area Feb. 1.
Debbie Zajaros, the fourth owner of the business, purchased the company nine years ago from her father, Gordon Shawcross. Since 1945 the company has seen many changes to the business.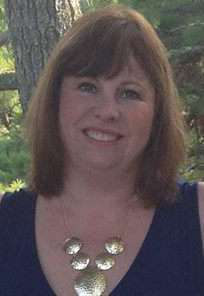 "Back then, everything was custom made by a blacksmith and was repairable," she says. "The only stock that was needed was a bunch of spring steel and bushings for those repairs."
Fast forward to 2015. The company still employs a blacksmith, but the only springs that can be repaired are for pick-ups, and three-ton trucks.
"The engineers have made the semi springs non-repairable," she says. "Because of this we have to carry a large  inventory of springs for every truck model."
Zajaros' ownership stake in the company wasn't by original design, but after immersing herself in her father's business, taking the next step toward ownership became an obvious choice.
"It was never in the plans for me to go into the family business, but after years of bookkeeping, shipping, cleaning floors I decided that I wanted to be my own boss," she says. "I scraped together a down payment and the rest would be a piece of cake."
As an owner, Zajaros' would be in the minority; a female executive in a predominantly male industry.
"Every day I get people calling that say they would rather talk to a mechanic," she says, noting she had to get tougher and learn the mechanical side of the business from the ground up. "It was very difficult at first with a lot of speed bumps along the way."
Zajaros' says advise to other women looking to enter into non-traditional roles, would be to "believe in yourself and take some risks," she says. "I do notice many of the dealerships have women on their order desks now as before it was a rarity."
With 70 years already behind the business, Zajaros says she's lloking forward to what lies ahead.
"Looking forward, I think that the trucking industry is on the mend after the economic downturn 2009," she says. "North End Spring is very lucky to be pretty diversified with different kinds of business such as mining, logging, farming as well as trucking and covers a large area from SK – Ontario."
Zajaros says she'd like to build a new shop with more room (the present location is great right in the trucking hub of Winnipeg and CentrePort). She's also busy working on a new website.