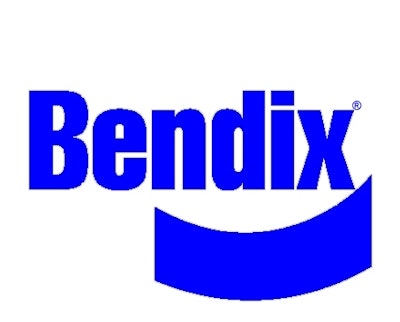 Check the lining wear: If it's time to do a brake job and replace the friction, it's time to check the cam bushings and shims as well.
After removing the wheel and brake drums, disconnect the slack adjuster from the chamber clevis by removing the clevis pin. Remove the dial indicator from the inboard end of the cam and rotate it over to the cam head, then manually move the cam head up and down to measure the radial play. If the radial play is 0.030 of an inch or more, the cam bushing or camshaft is worn and needs to be replaced. Keep in mind that even if the radial play is below maximum, the next brake servicing may be several hundred thousand miles down the road, and too much radial play leads to uneven brake shoe wear, as well as a loss of stopping power. Bendix recommends keeping radial play below 0.010 of an inch by replacing cam bushings as needed. Cam bushings are a low-cost component that can make a huge difference in the long run.
Bronze bushings are recommended for severe-duty vehicles and heavy-wear brake situations, such as refuse vehicles. Nylon bushings generally suffice for line haul and highway applications.
Next up is checking slack adjuster alignment and "end play." Put the slack adjuster back on, placing a washer between the adjuster and the cam tube, and another on the cam head. This will help keep dirt and contaminants out of the bushings and seals. Add or remove washers (shims) between the slack and the end of the cam tube to ensure that it lines up directly with the center of the clevis. The shims on the outside of the slack adjuster next to the snap ring are for adjusting "end play," which should be between .005- and .025-inch on the dial indicator. The closer "end play" is to zero, the better, since it will increase as the brake is worn-in over the first month of use.
"Shims get worn down through exposure to the elements and road grit, so we recommend changing the shim packs during brake jobs," Pfost said. "The few minutes spent making these measurements, re-shimming, and re-bushing are well worth the extension in brake life and performance."