Renowned physicist and futurist Dr. Michio Kaku will headline the 6th annual Commercial Vehicle Outlook, Aug. 26-27, 2015, at the Omni Hotel in Dallas, just prior to the Great American Trucking Show.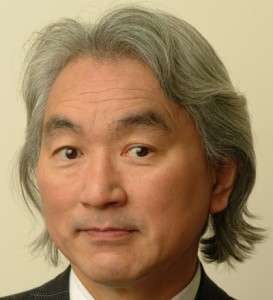 Trucking's Future Now is the theme for this year's CV Outlook and Kaku's remarks will set the stage with a discussion of transportation's future, along with insights into what the coming decades will bring in terms of communication, health care and education.
One of the most widely recognized science figures in the world, Kaku is an authority on using the latest scientific research to predict trends affecting business, commerce and finance. He has authored two New York Times best-selling books on physics. He has appeared on FOX News, Nightline, 60 Minutes, Good Morning America, CNN, and ABC News, among others.
Other CV Outlook topics include:
Equipment and Technology: How equipment will evolve over the next decades to meet changing environmental, workforce, safety and infrastructure needs.
Freight Infrastructure: How the trend toward larger, fewer stores, shifts in intermodal and even the potential for delivery-by-drone will affect freight patterns over the next decade.
Workforce: How will changing technologies affect the labor pool? What will they mean for driver safety and health? How will increasingly complex vehicle systems impact the technician shortage?
CV Outlook is presented by the Heavy Duty Manufacturers Association and Randall-Reilly, which produces Commercial Carrier Journal, Successful Dealer and Truck Parts & Service. For more information or to register, go to cvoconline.com.