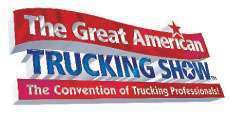 Red Eye Radio network's lobby booth will be turning up the heat with country music artists John Anderson, Waterloo Revival, LOCASH, and Tony Justice at this year's Great American Trucking Show from Aug. 27-29 at the Kay Bailey Hutchison Convention Center in Dallas.
In addition to the music, Marc Springer, owner-operator on "Shipping Wars," and Big Smo, from the A&E original series "Big Smo" also will be visiting the RER booth for a meet and greet with attendees during this year's event.
Red Eye Radio says John Anderson will hold an autograph session at 10 a.m. Friday, Aug. 28 prior to his concert at GATS later that day. While meeting Anderson, attendees also will be able to purchase a copy of his latest album Goldmine, and pick up their tickets to his evening private performance.
LOCASH will peform on the Red Eye Radio Lobby Stage on Thursday, August 27. After their performance they will be sticking around to sell CD's, take pictures, and sign autographs with attendees, Red Eye says.
Waterloo Revival will play the Red Eye Radio Stage on Friday, August 28. After their performance they also will be selling CD's, taking pictures and signing autographs, Red Eye says.
Other appearances at the Red Eye Radio Lobby Booth will include a performance Saturday morning by Trucker and Singer-Songwriter Tony Justice, as well as a meet and greet with country rapper and star of the A&E original series "Big Smo" Big Smo Saturday morning, and daily meet and greets with owner-operator and star of A&E series "Shipping Wars" Marc Springer.
For specific schedule information and more details, visit www.redeyeradioshow.com.
For more information about the Great American Trucking Show and the related Commercial Vehicle Outlook event, please check out www.gatsonline.com and www.cvoconline.com.