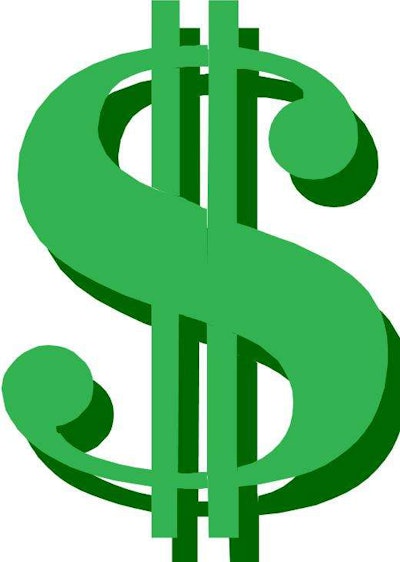 Quality control is the biggest selling point for remanufactured products in the heavy-duty aftermarket today, says Henry Foxx, director of remanufactured products at Bendix.
Remanufacturing does not equal rebuilt, and Foxx says most reman components available from OEs today are tested against the same quality standards as their new aftermarket counterparts.
"We are able to replicate [our OE] process for our remanufacturing," he says. "We know all of the quality checks that must be done and have standards built in place to ensure that quality is built into our remanufactured products."
"We don't have two sets of standards," adds David E. Kish, director of quality and reliability, remanufacturing at Allison Transmission. "We know the specs for a brand new Allison transmission and we make sure our [reman product] is going to perform up that standard."
Those quality checks start with cores.
Foxx says any core that returns to the Bendix assembly line is treated the same as unused raw material.
The same is true at Meritor, says Tim Bauer, the company's director of remanufacturing.
Bauer says all cores returned to Meritor immediately undergo a visual inspection and several performance tests. Passing cores are then cleaned and returned to their original state, where they are again tested for shape and strength before officially entering the remanufacturing line.
"We spend a lot of time looking at cores when they come back to us," he says. "Even the cores that fail, we drill down and try to determine why it failed, and if there's something we can do to ensure that doesn't happen again to any others."
The assembly strategies found in the OE arena offer another selling point for remanufactured components.
The reman components available in the market today only fall into said category because a core is used in place of more expensive raw materials, says Bauer. The friction material and kitting assembly components that accompany a remanufactured brake shoe, for example, are all new.
Bauer adds that those new components only further enhance the performance of the remanufactured shoe, since they also are required to meet new manufacturing standards.
And all of these quality standards are further only confirmed with end of the line testing.
Every remanufactured transmission Eaton produces must pass tests identical to what are performed on new products, says Bill Fouch, the company's NAFTA aftermarket marketing manager, transmissions.
"Quality standards are of upmost importance to us," he says. "We want customers to get what they are paying for."
Fouch adds meeting those OE standards is more than just lip service.
A remanufactured part backed by a well-respected OE brand name is a powerful chip in the face of customer skepticism, he says.
"When quality is what you're going to hang your brand on it has to be there for everything. Just because a product is remanufactured doesn't mean you can deliver something that's going to fall apart," he says.
Sam Tuley agrees. The BorgWarner regional sales manager says his company's reman and new turbochargers are nearly indistinguishable in both appearance and performance.
"We are always cognizant of our brand, and that everything we remanufacture must be of the highest quality to live up to that," he says.
Another key selling point for reman in today's market is price.
The most rigorously tested, OE-equivalent reman products are comparable in price to all-makes aftermarket alternatives, and are significantly less expensive than premium aftermarket product lines.
For vehicle owners facing increasing costs in other areas, reman is a welcome respite.
"I think the value proposition for reman is very strong," says Gene Damron, general manager for Global Parts Network (GPN), LLC, a division of VIPAR Heavy Duty. "It is definitely gaining support in the market, and there was a time where that was not the case."
Reman allows vehicle owners to get the most bang for their buck, says Todd Labbe, general manager, retread at Goodyear. "In today's competitive marketplace, retreads continue to be a viable alternative for cost-conscious fleets and owner-operators."