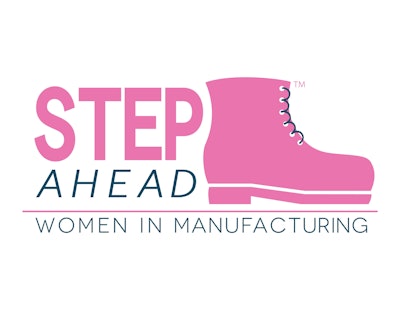 Accuride's Jd Marhevko, vice president, Quality/Lean Management Systems & EHS, has earned the Women in Manufacturing STEP (Science, Technology, Engineering and Production) Ahead Award from The Manufacturing Institute for 2016.
The STEP Ahead Awards, now in their fourth year, recognize women who have demonstrated excellence and leadership in their careers and represent all levels of manufacturing, from the factory floor to executive leadership.
"These women are the faces of exciting careers in manufacturing," says Jennifer McNelly, The Manufacturing Institute executive director.  "We chose to honor these women because they each have made significant achievements in manufacturing through their positive impact on their companies and the industry as a whole."
"I am deeply honored to be recognized as a 2016 STEP Ahead Award recipient by The Manufacturing Institute," says  Marhevko. "I value this opportunity to join my industry peers in encouraging women to consider applying their talents to careers in manufacturing, which currently is experiencing a shortage of women in the workforce."
The Manufacturing Institute launched the STEP Ahead initiative in 2012 to celebrate women in the manufacturing industry that are making a difference through advocacy, mentorship, engagement, promotion and leadership. The STEP Ahead Awards will highlight the achievements of women in manufacturing on a national stage with a formal gala to celebrate their accomplishments. The 2016 STEP Ahead Awards Gala on April 21, 2016 in Washington, D.C., will celebrate the honorees, their nominating organizations and peers within the industry.
"It is gratifying to see Jd's contributions to her profession, the industry and Accuride's manufacturing renaissance recognized by her peers," adds Rick Dauch, president and CEO of Accuride.  "Jd has played an integral leadership role in Accuride's achievement of world-class operating performance by both teaching and personally implementing the quality management processes and Lean Six Sigma tools applied by our associates across the company.  Her commitment to excellence strengthens Accuride's culture of continuous improvement that is evident in every product we make."