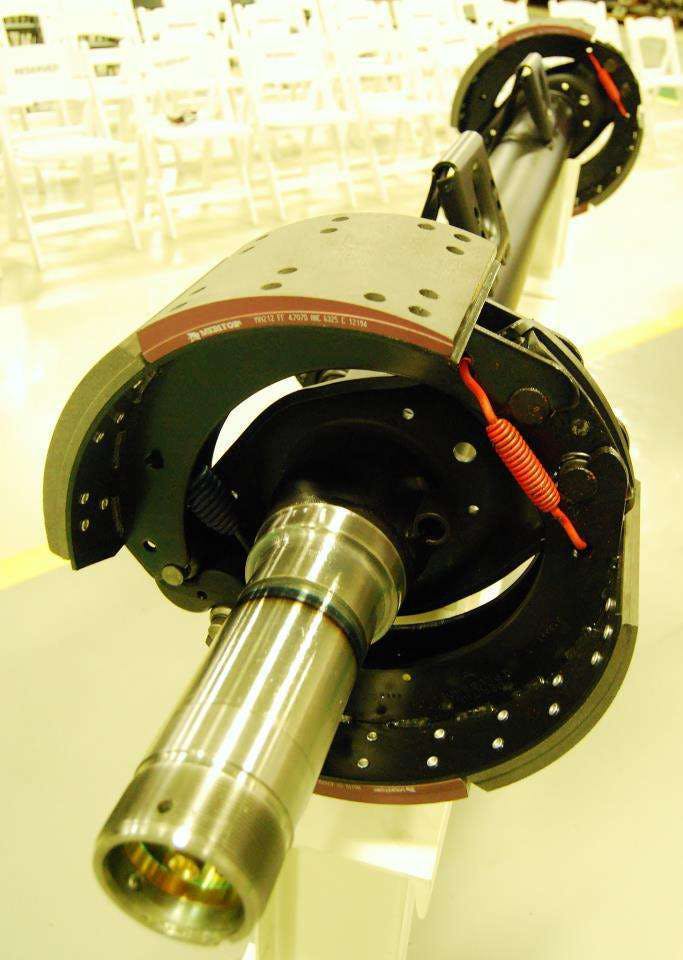 Meritor celebrates its 10 millionth trailer axle made in North America at its Frankfort, Ky. manufacturing facility.
"This is an important milestone that underscores Meritor's long heritage of providing innovative, market-leading products," says Pedro Ferro, vice president and president, Aftermarket & Trailer. "Our experience in designing and manufacturing trailer components puts us at the forefront of axle innovation."
Today, the company has more than 50 different axles for use in a broad range of trailer applications. Meritor's portfolio of trailer axles includes straight, drop and crank product offerings that can be customized for each customer's specific trailer application needs, the company says.
"We are proud that Meritor trailer axles are produced using American-made steel, formed into American-made tubing and fabricated into finished axles in our Frankfort, Ky. plant," says Craig Frohock, general manager, North America Aftermarket & Trailer. "Since we opened our first facility dedicated to trailer products in Kenton, Ohio in 1948, Meritor has taken great pride in its American heritage, as well as in offering the most complete commercial axle portfolio with a wide breadth of solutions for global trailer applications."
Meritor says an axle commemorating the 10 millionth will be signed by all employees at the Frankfort plant and will become a permanent display at that facility.
"Reaching this milestone is a testament to the Frankfort workforce and their commitment to building products that deliver superior results," said Brett Fisher, Frankfort site manager. "Meritor's trailer products are manufactured to the very highest quality standards to provide a reliable and long-lasting solution for customers around the globe."