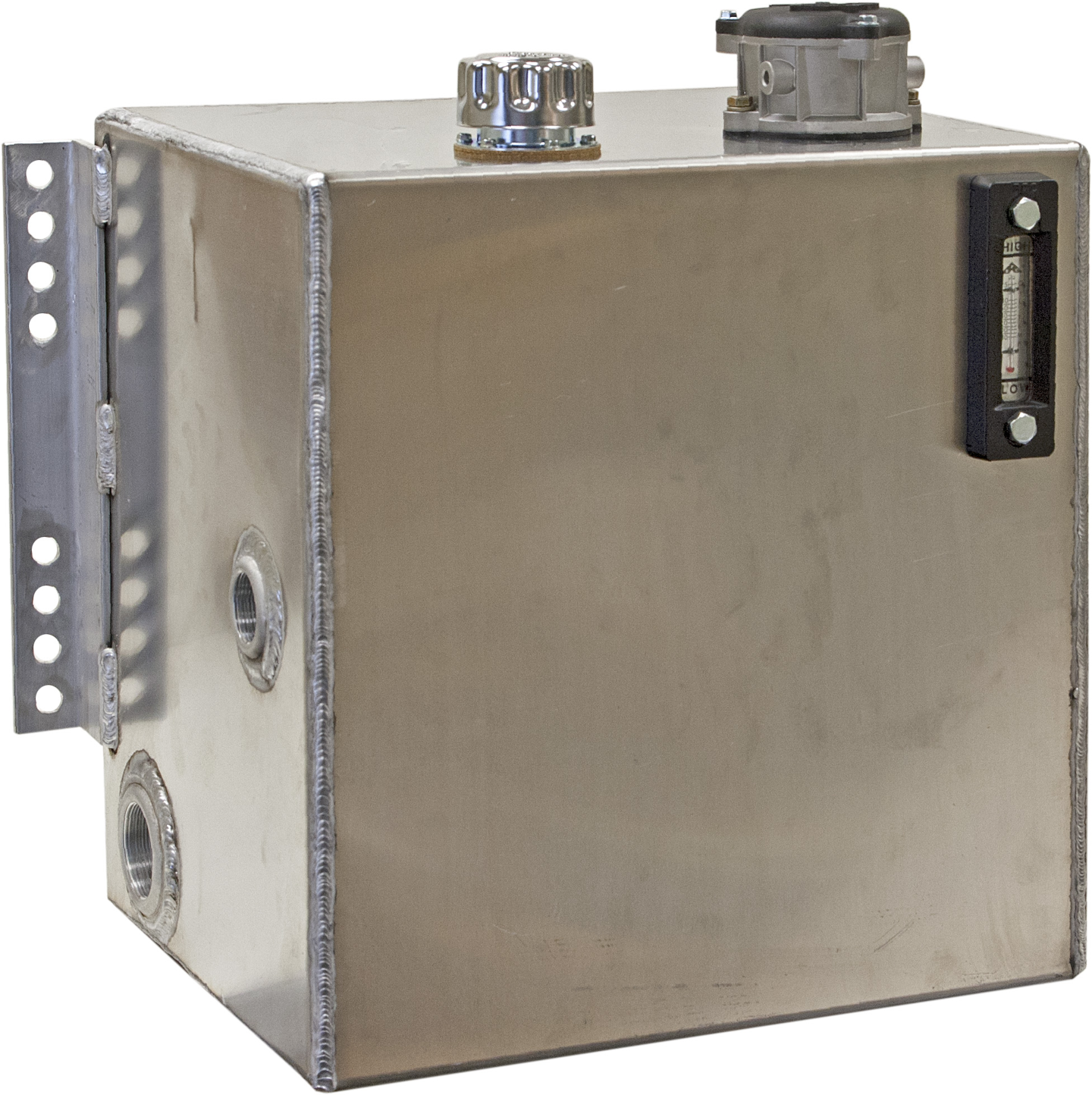 Buyers Products introduces two new hydraulic reservoirs in its line of hydraulic truck equipment.
Buyers Products says its aluminum hydraulic reservoir with a tank-mounted, return-line filter is constructed of 0.125-in. thick smooth aluminum with welded mounting angles. The reservoir features an oil-level gauge with temperature indicator and an interior baffle between suction and discharge. Ideal for small, central hydraulic systems, Buyers Products says the reservoir has an 18-gallon usable capacity and reduces component installation costs by being predrilled for a tank-mounted filter.
The company also offers a new 30-gallon, stainless steel reservoir with valve enclosure. Made from durable 10-gauge, 304 stainless steel, the reservoir features a 50-gallon-per-minute, tank-mounted return line filter with a 1.25 in. port, Buyers Products says. The water-resistant valve enclosure, with removable mounting plate and removable hose-routing plate, protects system components.
"Buyers is proud to offer a vast line of hydraulic truck equipment, including these two new reservoirs, that incorporate the features that our customers want," says Brian Smith, marketing manager at Buyers Products.