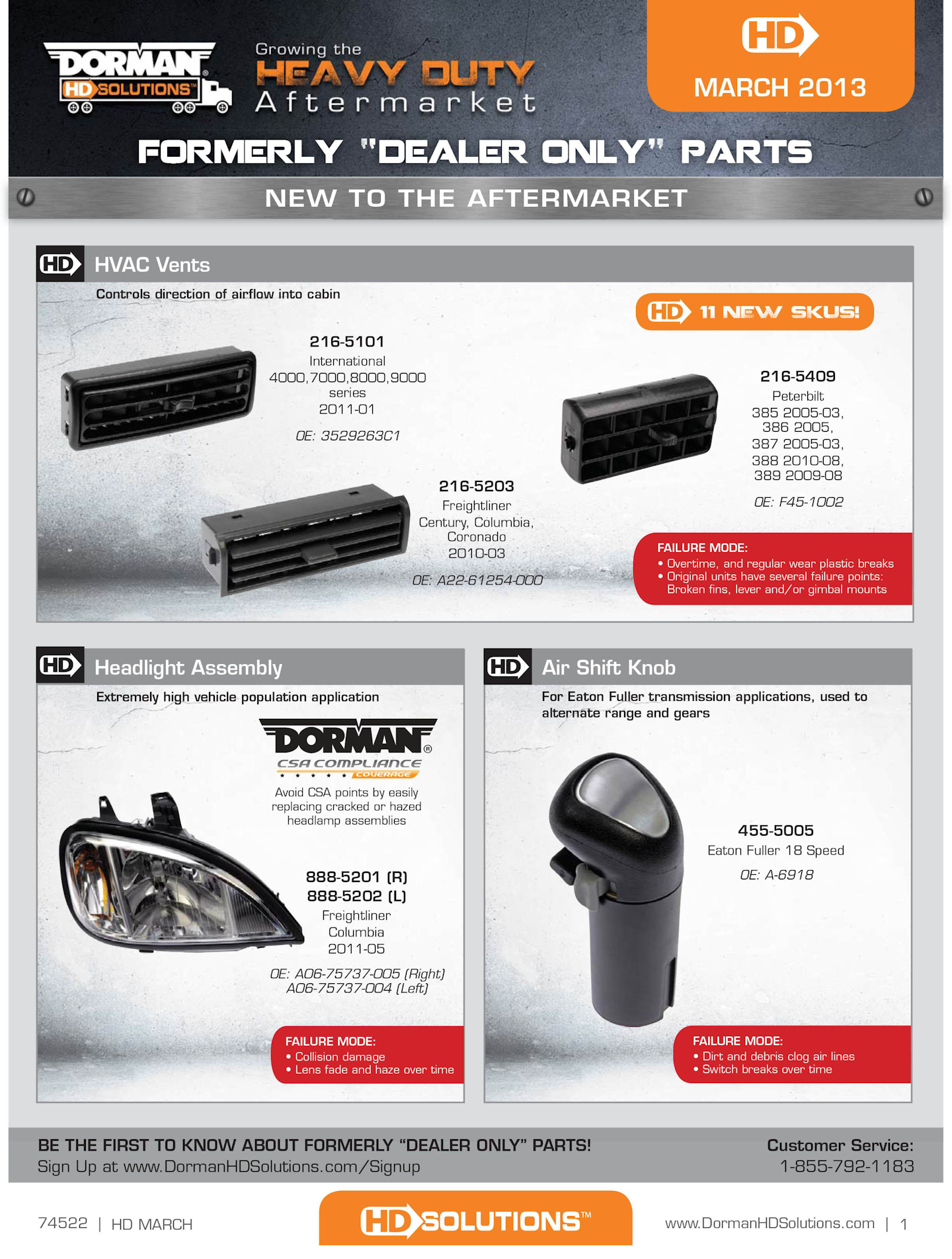 Dorman HD Solutions has introduced 10 formerly dealer-only parts to the aftermarket.
The product release, each of which are immediately available, includes HVAC vents for International, Peterbilt and Freightliner models; a Freightliner Columbia headlight assembly and Eaton Fuller 18 speed air shift knob.
The International HVAC vents fit series 4000, 7000, 8000 and 9000 trucks model years 2001-2011. Freightliner vents fit Century, Columbia and Coronado units model years 2003-2010. The Peterbilt unit fits 385 series trucks from 2003-2005; 386 models from 2005; 387 models from 2003-2005; 388 models from 2008-2010 and 2008-2009 389 model series trucks.
For more information, visit www.DormanHDSolutions.com