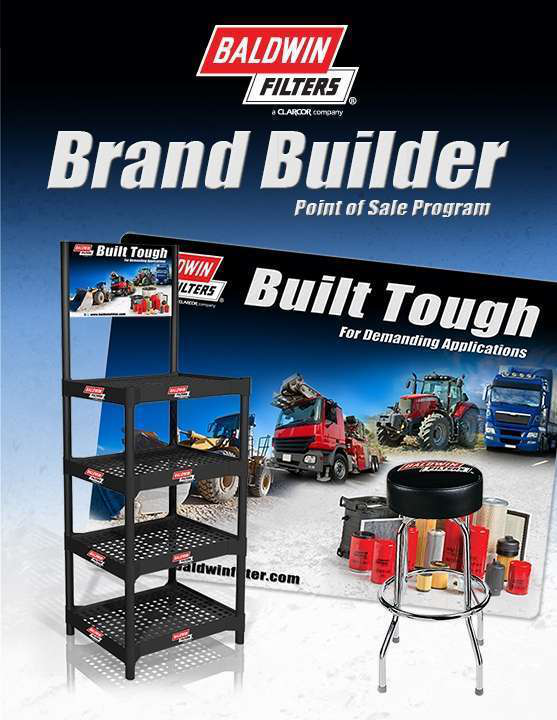 Baldwin Filters has debuted its 2013-14 brand builder point of sales program.
According to Baldwin, the program offers point of sale materials to aid distributors in promoting the Baldwin brand and features a fresh new look.
"We are excited to offer this program to our distributors," says Kevin Connolly, Baldwin's vice president of marketing. "This year's program has many items that have proven popular over time, but also includes a new merchandising display with headers in six different languages. We are also offering a counter mat and posters in both English and Spanish."
The new point of sale includes graphics that capture Baldwin's commitment to the heavy-duty market, according to Connolly. While the program is designed as a pick and order program, convenient prepackaged kits are also available, the company says.
"We have listened to our customers to build the best program to help them increase their sales," says Connolly. "The positive customer response to this program tells me that we have succeeded."
For more information about the program, visit www.baldwinfilter.com.