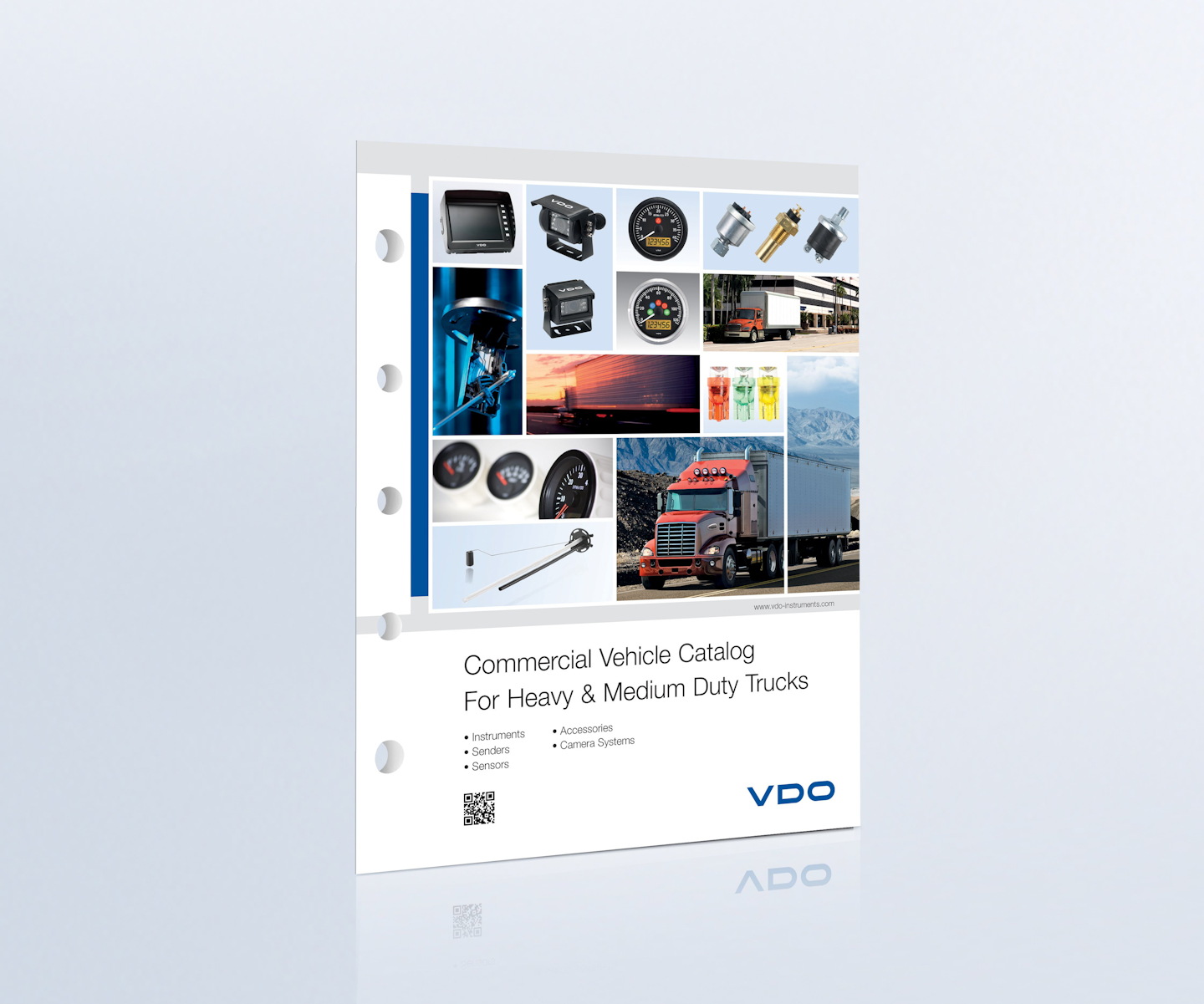 The new 2013 VDO Instrumentation Catalog for medium- and heavy-duty trucks is now available from Continental Commercial Vehicles & Aftermarket.
In addition to highlighting all of the VDO instrument lines, the new 80-page full-color catalog features a wide variety of new VDO products that represent the company's latest offering of instruments and accessories for heavy duty commercial vehicles.
New additions include VDO camera and screens, VDO Viewline -inch Quad Gauges, and LED Replacement Bulbs.
The VDO 2013 Heavy Duty Instrumentation Catalog also features VDO Viewline, as well as Cockpit International, Series 1, ModulCockpit II and CANcockpit Generation III instruments. Also included in the catalog are VDO Pressure & Temperature Senders, ALAS, ALAS I, and ALAS II Fuel Senders, and Accessories and Service Parts