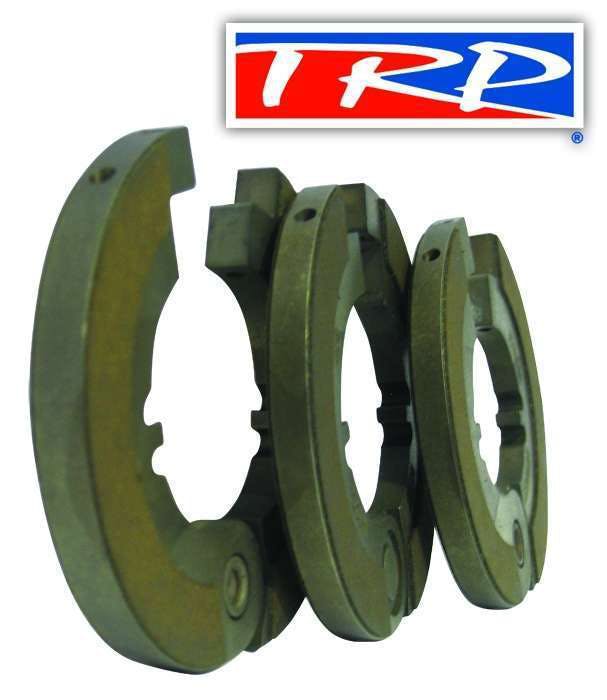 TRP has released a new line of durable clutch replacement components including clutch brakes, pilot bearings, clutch release yokes and clutch installation kits.
"TRP offers a wide breadth of clutch replacement components to meet the needs of all commercial vehicle operators, regardless of the make or application," says Jeff Hughes, TRP development manager.
Among the components offered, the new line features hinged locking clutch brakes and high temperature pilot bearings that withstand hotter temperatures, the company says. The hinged locking clutch brakes, including torque limiting and two-piece clutch brakes, are available in 1.75 in. and 2 in. sizes.
"The purpose of the clutch brake is to slow down or stop the transmission input shaft from rotating when the clutch pedal is depressed," says Hughes. "With hinged locking clutch brakes, truck operators can replace worn or damaged clutch brakes without the added expense of removing the transmission. And by using TRP, truck operators get durable replacements that meet or exceed OEM standards."
TRP says it also offers standard pilot bearings and high-temperature pilot bearings for high-torque engines that operate at low RPMs and higher temperatures. The pilot bearings come in 2.833-in. by 1.179-in. and 2.440-in. by .985-in. sizes, the company says.
"The grease in high-temperature pilot bearings is specially formulated to increase product life, exceeding the engine manufacturer's requirements," Hughes says. "For heavy haulers, loggers and other operators who use trucks with high-torque engines, TRP high-temperature pilot bearings are the clear choice."
For more information visit www.trpparts.com, or visit a preferred authorized TRP retailer, which includes Kenworth and Peterbilt dealerships.