Minimizer has released its newest line of heavy-duty floor mats.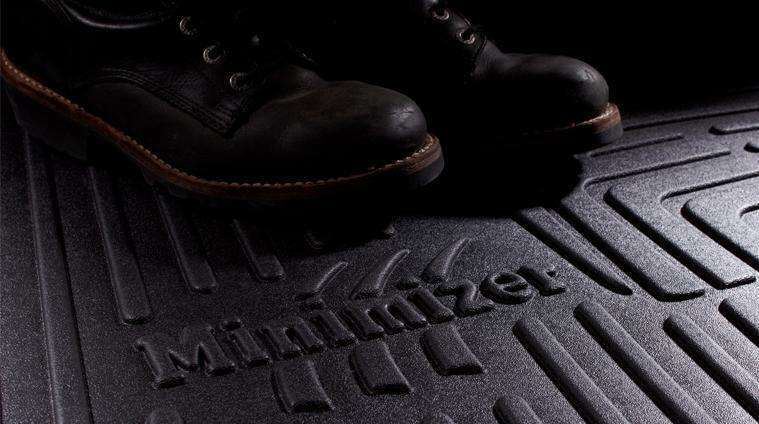 Designed to custom fit the interior of any truck, Minimizer's mats can wrap around pedals and contours on a floor. The company says it uses an interior scan to take the exact measurements of any vehicle interior before the mats are produced, and then creates a product that fits those specifications exactly.
Customer response to the new product is positive.
"These protect my investment," says Mike Elnicky, a heavy-duty truck owner. "These mats put the dirt and mud just where it's supposed to be."
Minimizer says the textured trucking floor mats are made out of a proprietary thermoplastic. They are designed to ensure boots always get a solid grip and to hold up to the daily abuse of the heavy-duty trucking industry. They will not break or crack under extreme conditions and they are backed by a lifetime manufacturer's warranty, the company says.
The floor mats' tray system also allows them to be removed easily for quick cleaning. In a matter of seconds Minimizer's floor mats can look new and be reinstalled so trucks can get back on the road, the company says.
For more information on the mats, check out www.minimizer.com or email the company at info@minimizer.com.