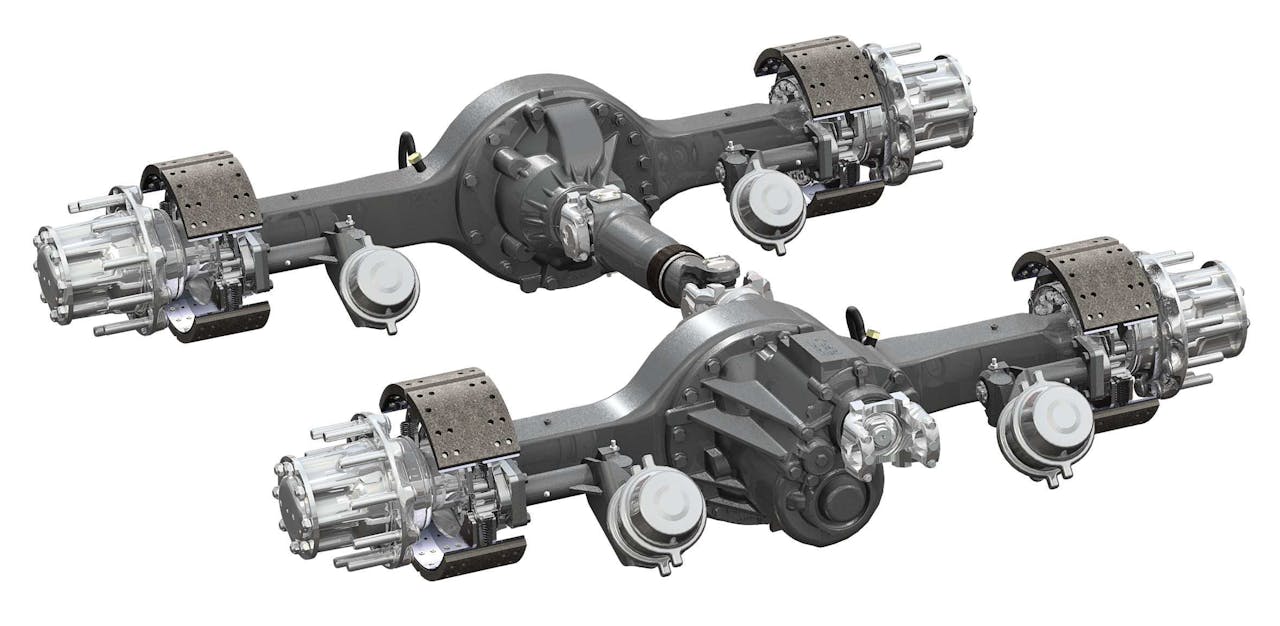 Dana Holding Corporation announces its Spicer AdvanTEK 40 tandem axle has been selected as a finalist for the 2014 Automotive News PACE Awards, marking the third consecutive year a Dana technology has been so honored.
The PACE Awards are the automotive industry's premier award recognizing suppliers for superior innovation, technological advancement, and business performance, the company says. Dana's AdvanTEK 40 Tandem Axle was selected among 34 finalists for the awards.
This all-new 40,000-lb. tandem axle for a variety of Class 8 applications features market-leading design solutions that increase fuel economy, improve reliability, reduce vehicle weight, and decrease total ownership costs, Dana says. Compared with competitive tandem-axle offerings, the Spicer AdvanTEK 40 axle also is said to deliver operating savings through a powerful combination of features including the industry's fastest axle ratio of 2.26:1, lower axle weight, optimum inter-axle driveline angles, and reduced lubrication quantity.
"Delivering market-based innovation has been the foundation of our business," says Pat D'Eramo, president, Dana Commercial Vehicle Technologies. "Our engineers continue to develop innovative solutions that enable our customers to meet the highest demands for power, efficiency, and fuel economy. The PACE Awards recognize the highest levels of innovation, and we are honored to be selected among an impressive group of breakthrough technologies."
Dana says it has received four PACE Awards since the program's inception, including the inaugural year.