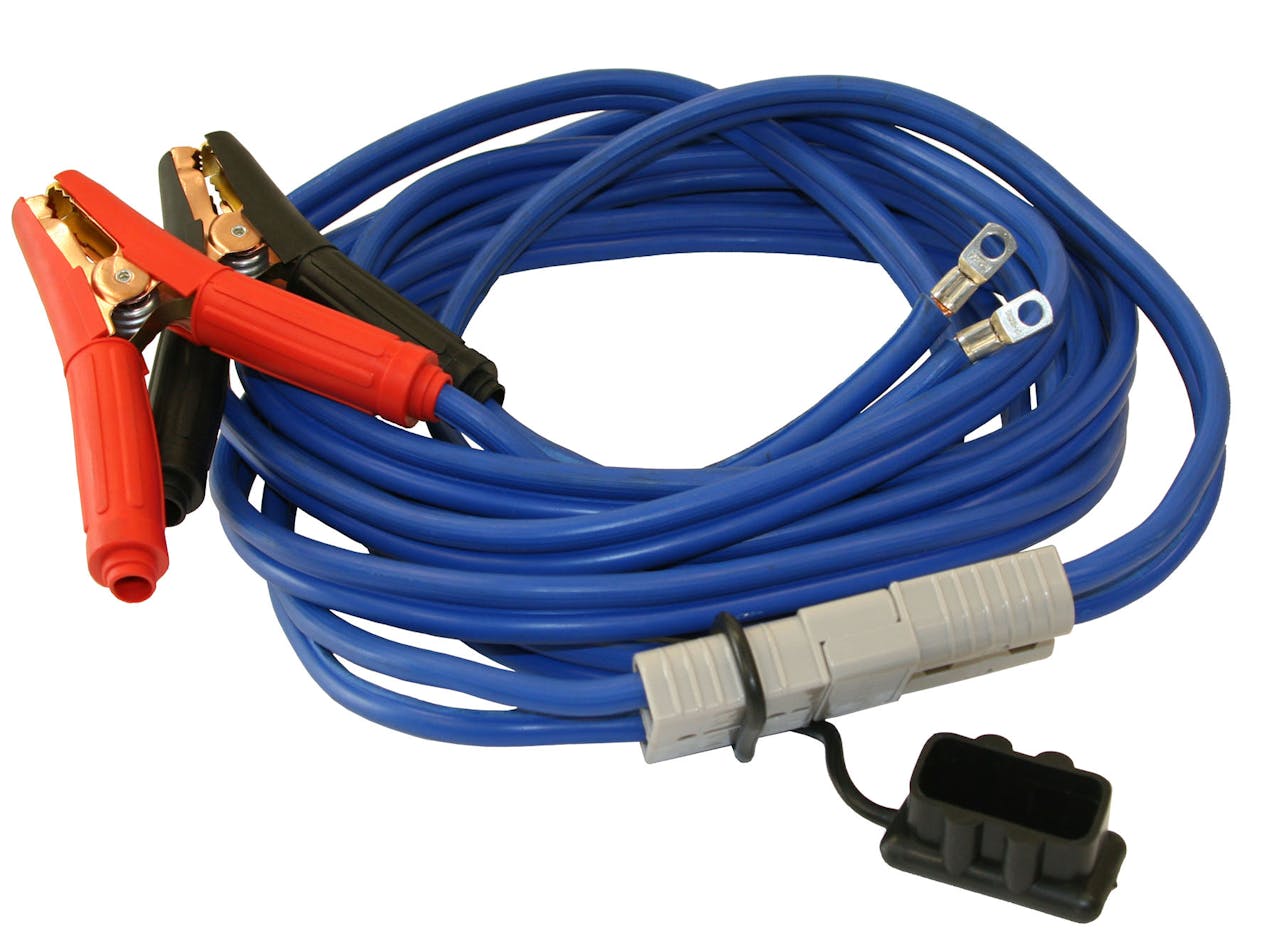 Buyers Products introduces new heavy-duty booster cable with plug-in connector.
The cable measures 22 ft., plus a 6-ft. permanent connector. It's quick-connect and weather-proof plugs provide safe and convenient connection to power source, the company says. The new cable is polarity protected and offers 600-amp, heavy-duty clamps with copper conductors. Buyers Products adds the insulated cable can be used with most side- or top-post batteries.
"This new cable is ideal for fleet and service needs and offers the high-quality materials that you expect to find with any product made by Buyers," says Brian Smith, marketing manager at Buyers Products.
Buyers also offers booster cable quick-connect replacement kits and a 6-ft. battery cable with quick-connect separately.