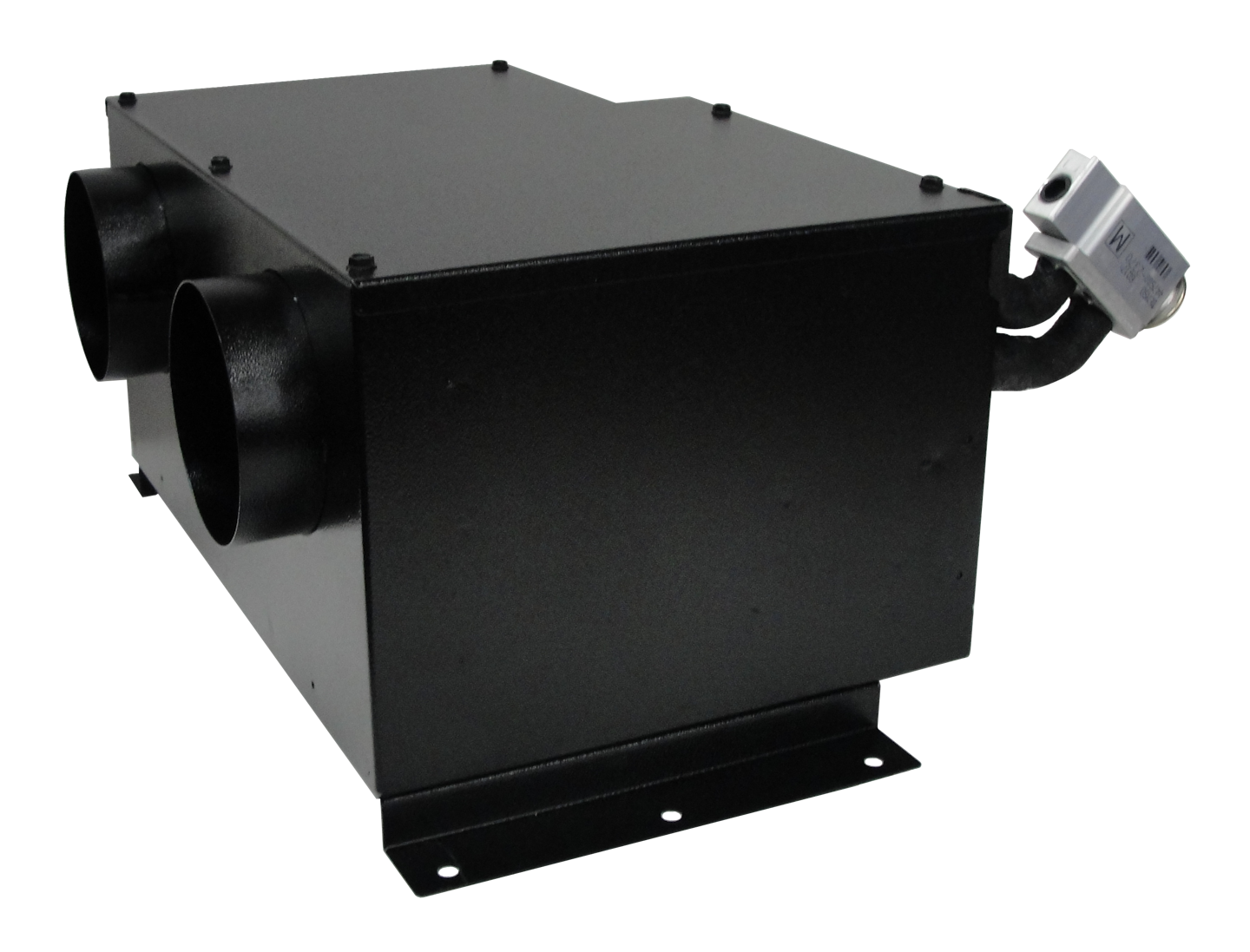 RigMaster Power International has released its newly enhanced dual blower HVAC box.
The new product provides 24,000 BTU cooling 13,500 BTU automotive-style heating, and 600 CFM. Rig Master says the unit is 14 in. by 9.25 in. by 9.25 in, and can fit comfortably under the bunk of a Class 8 truck.
The blower is hooked into an OEM ductwork system. With a thermostat built in to the blower's cabin controller, RigMaster says the blower is easy to program and can be set to auto-start.