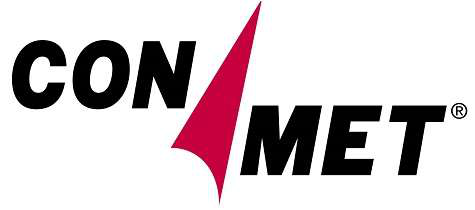 Consolidated Metco (ConMet) launched a new online catalog this week, which follows the release of ConMet Hub Training 2.0 earlier this spring.
The online catalog features more than 60 ConMet hubs, including hub/cup/stud, PreSet, and PreSet Plus assemblies for both tractors and trailers; more than a dozen varieties of CastLite, TruTurn, and standard cast brake drums; and ConMet Premium Seals, Bearings and spindle nuts, the company says.
The new site is a treasure trove of crossover information for wheel-end products from many heavy-duty truck manufacturers, ConMet says. A user-friendly search function allows store.conmet.com visitors to look up part numbers, no matter who makes them, and provides a ConMet equivalent. A locator tool allows visitors to find their nearest dealer or distributor to purchase the part in person if they wish.
This launch follows closely after the release of ConMet Hub Training 2.0, the company says. The second generation of this training includes more subject matter on PreSet Plus hub assemblies, and greater detail on hubs and other ConMet wheel-end products.
Unlike the previous training module, ConMet also says Hub Training 2.0 can be viewed on a mobile device and does not require Flash software. And trainees can jump from chapter to chapter, rather than having to proceed linearly. After successfully completing the training, participants will still be able to print a ConMet Training Certificate, the company says.
The training has typically been popular with students at technical colleges and professional technicians who want to better understand ConMet's innovative hub technology, the company says. The addition of material on PreSet Plus assemblies will become more important as more OEMs make PreSet Plus hubs standard on their Class 8 vehicles, ConMet adds.
"As more countermen, owner/operators, and maintenance managers use the web and mobile devices to find information and training on heavy-duty products, ConMet is meeting their needs," says Denise Reeves, vice president of marketing at ConMet. "By presenting this information in such a user friendly format, we intend to drive sales of our products through our dealer and distributor networks."