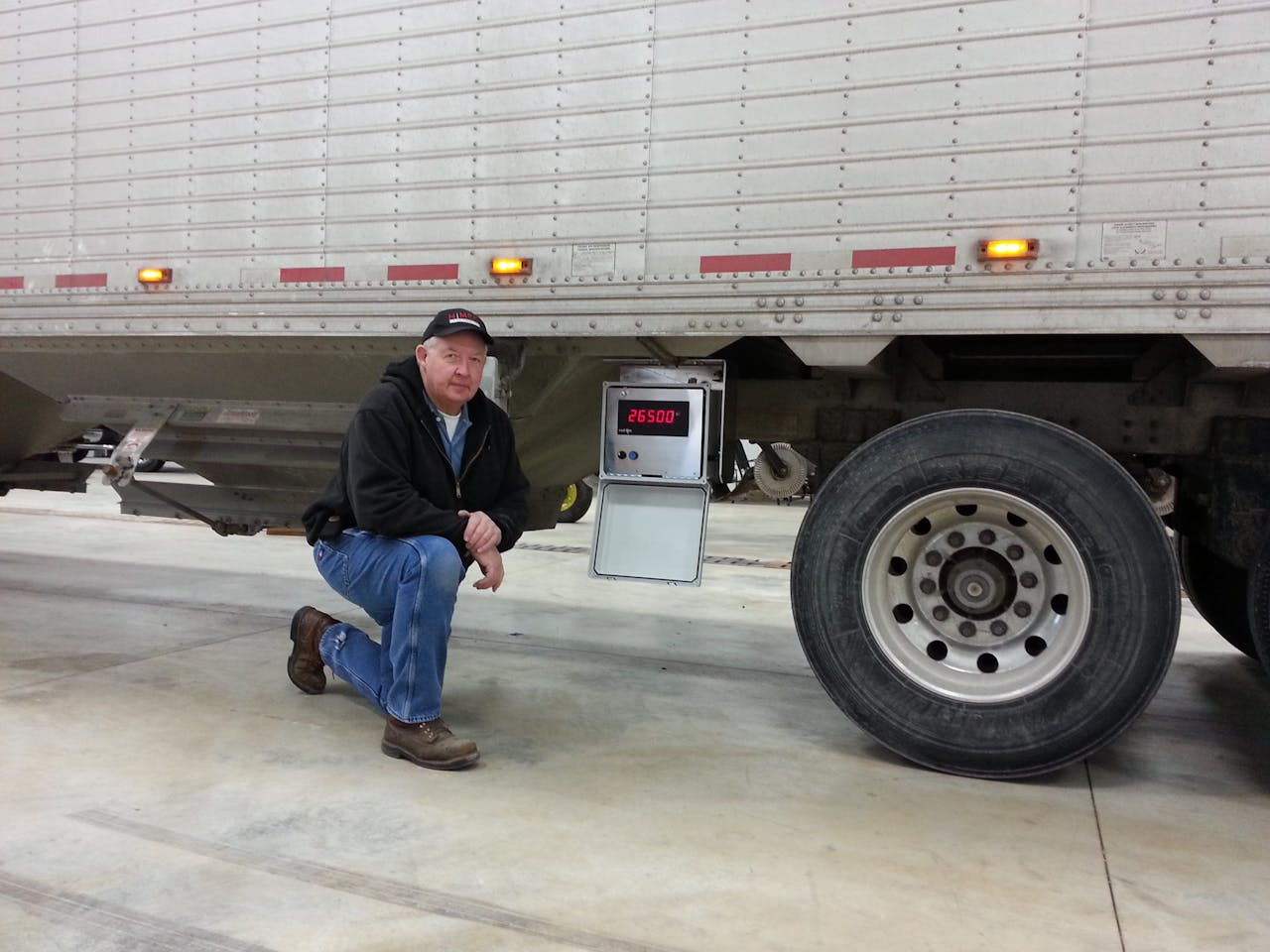 A new truck scale for hauling grain has been produced by Whalen Truck Scale.
Created by Dennis Whalen, the scale was produced by Powermation in St. Paul, Minn.
The idea for the scale "came to me when I was working for a local farmer," Whalen says. "I was loading the trailer with a grain cart and wishing I knew how heavy my load was. I thought it would be great to have a scale mounted under the trailer with a digital display visible from the combine or tractor cab. This scale would take the guess work out of loading."
Whalen says his scale will record the gross weight of a tractor-trailer combination up to 99,999 lbs. on fixed axle air-ride trailers, and should help eliminate the risk of overloading a trailer.