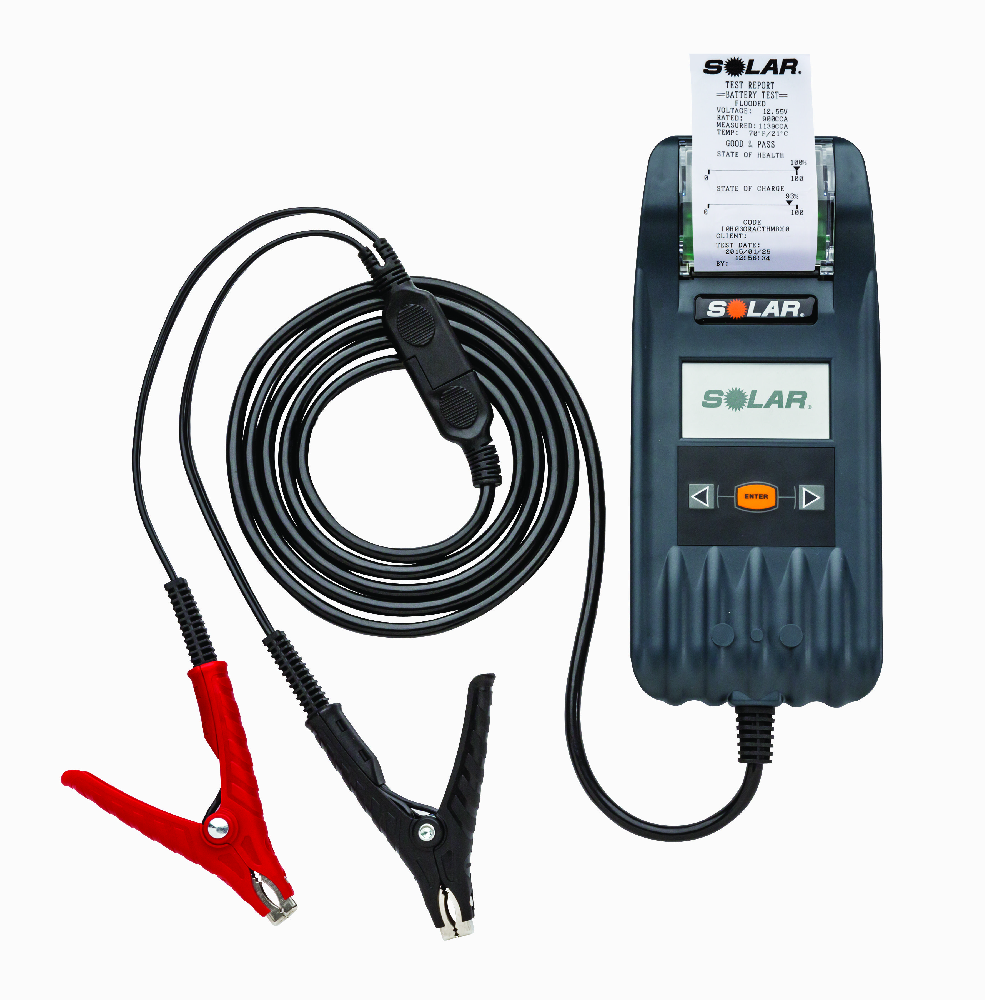 Clore Automotive has redesigned its Model No. BA327, Digital Battery and System Tester with Integrated Printer, from SOLAR.
This model, which offers a complete testing solution for 6- and 12-volt batteries and 12- and 24-volt charging systems, has been completely redesigned for improved ease of use and testing effectiveness, including the addition of Start-Stop batteries to its testing range, the company says.
The BA327 adds Start-Stop AGM and Enhanced Flooded batteries to its already extensive list of testable battery types. This now brings the total to six specific testable battery types for the BA327: Flooded, AGM Flat Plate, AGM Spiral, Gel Cell, Start-Stop AGM and Start-Stop Enhanced Flooded batteries.
The company says the product also features operator temperature input during the testing process for more precise results in all testing environments. In addition, its new body design delivers more secure handling, whether performing battery assessment or transporting it in the shop.