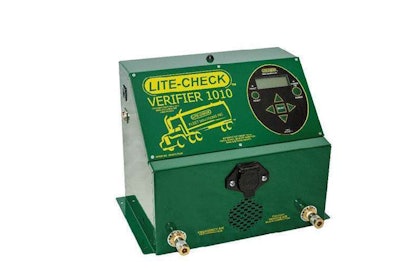 Lite-Check introduces its Verifier 1010 trailer inspection product.
According to Lite-Check, the fully-automatic Verifier 1010 can perform trailer inspections recording electrical, brake, and ABS test data at one time.
The product also provides report printing on demand, allows inspection data to be stored in secured customer depositories and is DOT compliant using TMC Recommended practices and FWHA guidelines.
The Verifier system can be used with desktop, laptop and tablets, the company says.