Meritor Inc. announced at Heavy Duty Aftermarket Week 2015 (HDAW) Tuesday in Las Vegas that it is creating a one-stop resource for wheel-end solutions by adding three new products.
The launch of the Doctor Preload Bearing Adjustment Tools, Temper-Loc spindle nuts from Temper and Meritor hubcaps is another step in the expansion plan Meritor initated last year when it introduced Meritor AllFit and brake chambers from TSE Brakes.
"Customers have asked for greater single-source availability of products," says Aaron Bickford, director, Brake and Wheel End for Meritor. "They can now buy wheel-end products from us that cover all of their needs."
Wheel-End Management System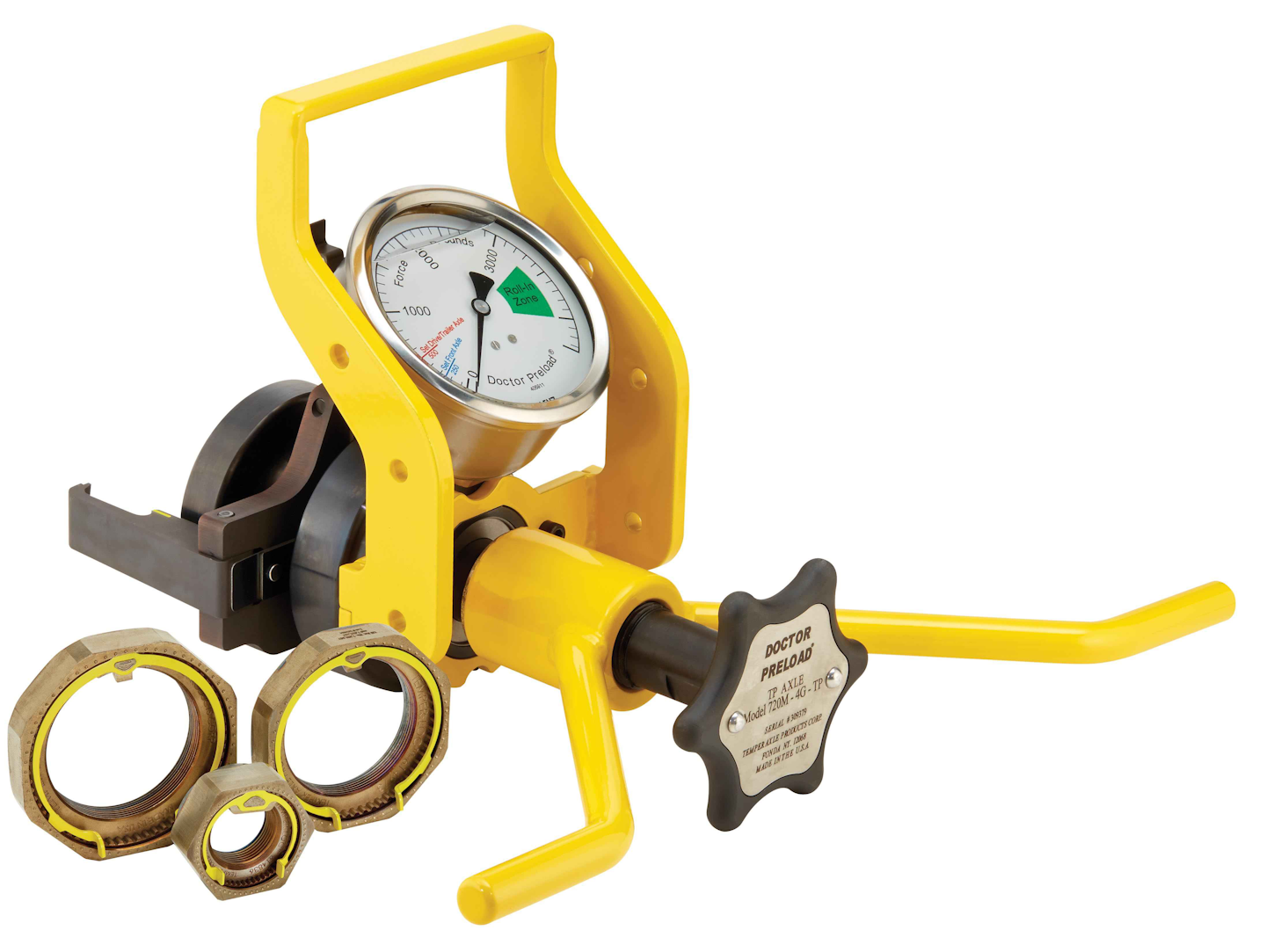 Doctor Preload and Temper-Loc spindle nuts come from a partnership between Meritor and Temper Axle Products Corp. of Fonda, N.Y. The company says they offer a quick preload, or "tight" bearing adjustments on a variety of steer, drive and trailer axles. Proper preload settings improve the life of tires, bearings, spindles and wheel seals and decreases ABS faults.
When used together, Bickford says the Doctor Preload bearing adjustment tool and the Temper-Loc single-lock nut system help fleets meet the SAE J2535 optimal bearing setting of a light preload. Preload settings maintain a slight force on all rollers in tapered roller bearings to minimize vibration and angular movement in wheel-ends.
"The ability to set a proper preload is critical to reducing fleet operating expenses and vehicle downtime," he added. "Fleets already using the system are finding it to be a valuable addition to their maintenance practices."
Doctor Preload is easy to use and requires minimal training. Qualified technicians can set proper preload on each wheel-end bearing with reliable and repeatable processes in less than one minute. It is backed by millions of hours of precision-load cell testing and hundreds of thousands of road miles.
"We created the Doctor Preload tool and Temper-Loc nut system in response to the all-too-common loose bearing setting or slight endplay, which we found leads to premature tire wear," says Ray Piascik, vice president of Sales and Marketing, Temper Axle Products Corp. "Improved tire mileage is a compelling benefit, especially when it can be achieved with minimal added effort."
Doctor Preload tools are covered by a 1-year warranty while Temper-Loc nuts are covered by a 3-year warranty from the date of installation.
Genuine Meritor Hubcaps
Meritor also launched a line of hubcaps, including aluminum and clear poly hubcaps.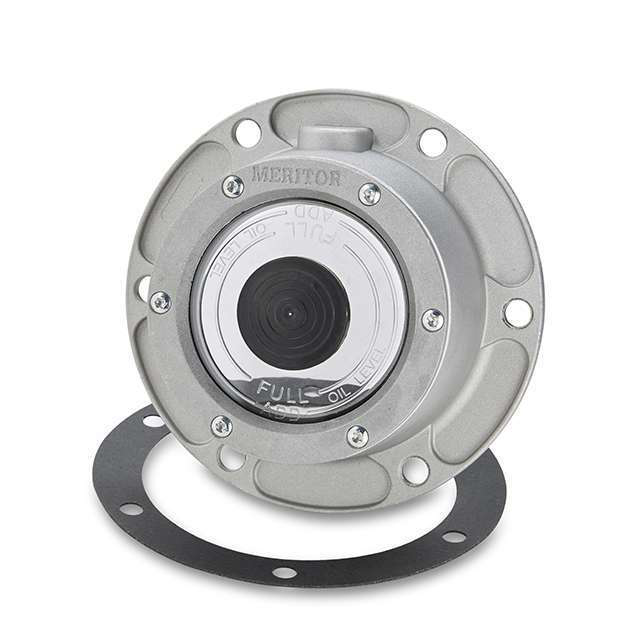 Pete Freeman, senior product manager, Wheel-Ends, says Meritor hubcaps are a direct replacement for many competitive models and are available in standard cast aluminum with or without side fill-plug, high-impact clear poly.
They can also be purchased with or without a vented plug and high-impact clear poly for hub odometer applications. Each hubcap is packaged with a gasket or O-ring as required.
Meritor's wheel-end component portfolio includes automatic and manual slack adjusters, standard and premium wheel seals, wheel bearings, hubs, drums, brake chambers, camshafts and new and remanufactured brake shoes. All wheel-end products are available through the Meritor Aftermarket distribution centers in Florence, Kentucky and Brampton, Ontario, Canada.